Interview
Amid a decline in early-stage funding, TAU Ventures invites tech startups to its campus community
"We are comfortable leading a round or participating in it, but what we're best at is serving as a home base for entrepreneurs in the most critical steps of their journey"
As funding for young Israeli tech startups dries up, one venture capital firm says it is welcoming them with open arms, which in their case also means an open door to one of the country's most vibrant innovation hubs. TAU Ventures operates out of a 1,000 sq meter co-working office space located on the Campus of Tel Aviv University, one of the foremost drivers' of Startup Nation's tech industry, and Managing Partner Nimrod Cohen says its close ties with the university offers portfolio companies value that goes far beyond seed funding.

"Fifty percent of Israeli entrepreneurs came out of Tel Aviv University and if you take all of the entrepreneurs who have raised money from venture capital firms, you'll find that it ranks eighth in the world and number one outside of the U.S. in the number of graduates who have gone on to found companies. I myself was shocked by that figure," Cohen said in an interview with CTech.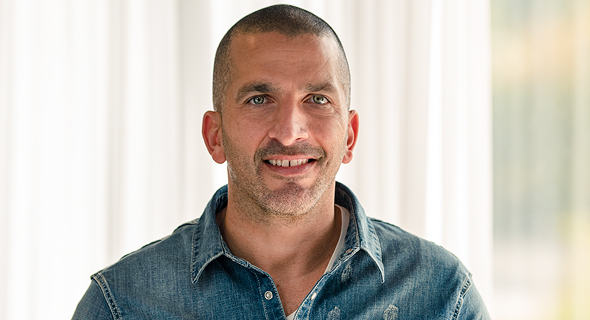 Nimrod Cohen. Photo TAU Ventures

TAU Ventures launched two-and-a-half years ago with a $20 million fund raised from investors in the U.S., Canada, and Japan. It has so far invested in 17 companies, 11 of which have gone on to generate revenues and a similar number that have raised additional rounds at higher valuations.

"We are comfortable leading a round or participating in it, but what we're best at is serving as the home base of founders in the early, most critical steps of their journey and providing a full ecosystem to support them," Cohen stressed.

Cohen, who started his life as a high-school basketball star, entered the tech sphere after determining that he wasn't quite talented enough to play professionally. But he carried the passion from the court into his work life, founding his first startup in 2005 and selling it less than two years later. He launched several other initiatives after that, with varying levels of success, before joining Plus Ventures as a partner. There he got to know the early-stage tech ecosystem, leading investments in companies like Yotpo, HouseParty, and Bringg.

The connection to Tel Aviv University was established in 2018 when Cohen took part in a conference in Miami to lecture about the Israeli tech sector. "They had representatives there and they were talking about how the university wanted to enter the VC field. That's what got the ball rolling," he recalled.

"Over the past 10 years or so, the leading universities in the U.S. have all established venture capital funds, universities like MIT, Stanford, Berkeley, nearly all the Ivy League schools," Cohen said.

Tel Aviv University and Cohen himself serve as the GP of TAU Ventures, with LPs located all over the world, primarily in Canada, the U.S., and Japan. While the university doesn't invest, it does offer various services to the fund, including access to its huge roster of experts and research facilities.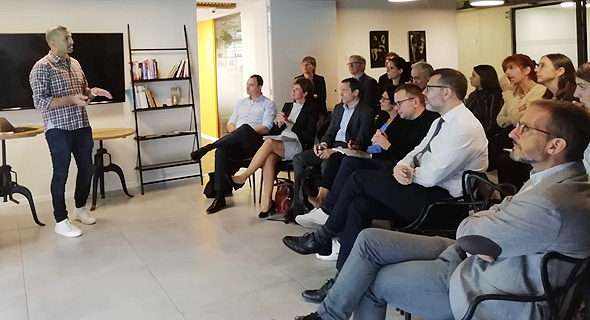 Nimrod Cohen delivers a presentation at TAU Ventures. Photo: PR

Cohen said TAU Ventures is among the most active funds in the Israeli tech investment field, particularly when it comes to early-stage companies. "We identified a real need in the market for initial investments. If you need a million dollars or a million and a half, there are few if any places you can go. The international funds may say they invest in early-stage companies, but not as early as we do, the amounts they are talking about are often too high for a startup that's just starting out and they find they have nowhere to turn."

Cohen added that Covid-19 made things even worse because even though there is money and alternative investment streams are not that attractive due to low interest rates, people are still afraid to take risks.

"If you are an entrepreneur that's only getting started, there is nowhere to raise capital," Cohen said. "Our message to all founders out there is that we are here to help, even if we don't end up investing. Our goal is to support founders in the initial stages, so even if you are only at the stage where all you have is an idea and a powerpoint presentation, we would love to meet and give advice or support wherever we can."