Interview
"The Israeli tech sector mobilized to battle Covid-19, but the government failed to enlist it"
Jonathan Benartzi, founding partner at Firstime talks investment goals, market trends, and the tech sector's leadership role in the country
As his VC firm Firstime raises its third fund, founding partner Jonathan Benartzi warns of early-stage investments drying up and addresses the disconnect between the tech industry and the rest of the country

You are currently raising $100 million for your third fund, Firstime 3. What differentiates it from your two existing funds?

"What makes it unique is its strategic focus on advancing entrepreneurs and enterprises that offer solutions to the big challenges of the decade: the climate change crisis and solving pain points in the transition to digital healthcare, work, and education. We are basing it on the UN's 17 Sustainable Development Goals. We will lead the Israeli tech sector in that direction. Dedicating resources towards those goals is not only extremely important, it will also generate significant revenues and produce huge companies."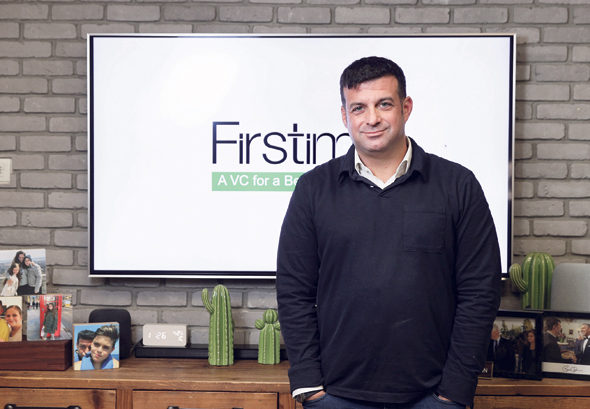 Firstime founding partner Jonathan Benartzi. Photo: Orel Cohen
You are about to complete a major exit with Talkspace, which offers online therapy services and is heading to a Nasdaq IPO via a SPAC at a valuation of $1.4 billion.
"We accompanied Talkspace through all its stages, investing $4 million from our first fund in it six years ago. I don't want to pinpoint a specific number, but I will say that the move will bring us returns equal to the entire fund and then some (according to market estimates, Firstime will record a $100 million return from Talkspace's IPO- H.R.). Oren and Roni Frank founded a company with a run-rate of more than $100 million a year and we expect it to change the world. It has already revolutionized the telehealth field."
We have witnessed a decline in investments in Israeli early-stage companies in recent years, a trend that was exacerbated by the Covid-19 pandemic.
"No question about it, there is a problem with early-stage investments. Seed stage companies registered their worst-ever year in terms of investments based on figures by IVC. The number of companies receiving seed-stage funding currently stands at fewer than 400 compared to 1,400 in 2017. Looking forward, I am very concerned and think we're facing a major problem. Talking about the Covid-19 crisis, the Israeli government through the Ministry of Economy and the Israel Innovation Authority did a good job encouraging early growth-stage investments — series A to C— but there is still no solution when it comes to seed and post-seed investments. At Firstime, we encounter between 300 and 400 companies a year and are witnessing many initiatives that are searching for capital and struggle to raise it. Companies that have sales of $10 million a year are able to raise money over Zoom, but those with smaller earnings, of a few million, face difficulties, even if their technology is fantastic."
The IIA recently announced NIS 80 million ($24.5 million) in aid to early-stage companies, is that not sufficient?
"I read about that and one thing is clear, the programs that were in place prior to the pandemic are no longer relevant: the incubator program for new companies, which requires 1:1 matchings and demands that you have an office — which is the last thing anyone cares about these days—talks about amounts in the $2 million range, which is hardly enough to build a large company with tech salaries climbing at an exponential rate. There needs to be more capital. And the work that has been done is not good enough. I am seeing the real hardship experienced by good entrepreneurs who aren't located in California and cannot raise money from the funds there. There is no getting around it, 80% of our industry, if not more, is located here in Israel and if I have my numbers right 80% of the venture capital comes from abroad. When it comes to early-stage companies, America invests in Americans. We will face the real problems in two or three years."
There is a lot of money in tech. Salaries and working conditions are improving even now, on that front, the crisis barely impacted the industry. There are other sectors where the government's assistance is required more.
"Israel established itself as the Startup Nation because historically our investment in tech as a percentage of the GDP was among the highest in the world. The tech sector is what's propping up the entire economy. During the pandemic, we saw more than ten companies rise to valuations of billions of dollars, and their employees are earning well. That is all well and good, but it doesn't answer the need to encourage investments in early-stage companies. In the past, in times of both high and low tides, Israel always invested in the early stages too."
So what will happen in two or three years?
"The chances of a startup with investments in the seed or post-seed stage to grow into a company that has a viable financial model stands at 10%. That means that assuming that 350 new companies were founded this year, only 30 will reach a stage where they are financially viable and that's simply not enough. I don't believe people who say there is sufficient capital for companies at those stages. Israeli entrepreneurs are really very adaptive, it has to do with the military DNA, they do what they can with what they have, this is a trait that doesn't exist in most other countries. But it is extremely difficult to raise capital unless you can prove that you have sales of $10 million or more."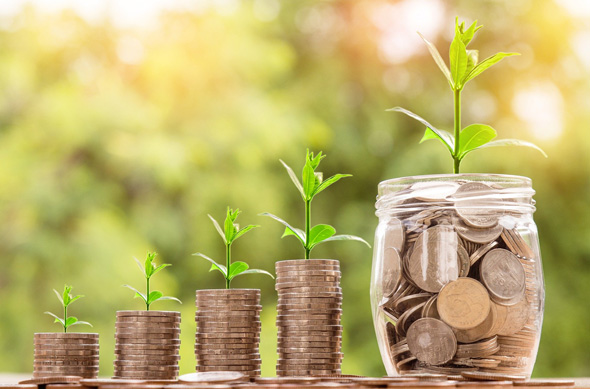 Early stage investments in Israeli tech companies is falling short. Photo: shutterstock
What do you say to your Israeli colleagues who aren't investing as much in the early stages?
"It's true that it is easier and more convenient to go for later stages and it's only natural that they do so, but the building takes place at the early stages and that is where we accomplish patriotic goals. Our financial model has proven itself, take Talkspace for example -- our returns are better, with multipliers of tens of percentages. If you do the job right you can get better returns at the early stages, but such investments demand hard work."
A year into the Covid-19 crisis, can we say that the Israeli tech sector's level of mobilization fell short? If we take the issue of remote learning for example, how did the industry's capabilities come into play?
"It all starts with politics. There are 1,400 schools in Israel, half of them don't have access to the internet, I'm not even talking about the disparity between the different sectors of society, where things are even worse. In 2015 we invested in Classoos that converts textbooks into digital formats. But Classoos's growth during the pandemic didn't come from Israel, but instead from places like the U.K., where the state determined that making education more accessible was a national priority. Classoos doesn't determine policy in Israel, but it chased after the decision-makers offering the service for free. What's missing here is professional leadership. Israel possesses the tools, but there is often a disconnect between the political echelons that determine policy and the capabilities that the tech sector has to offer.
"If the education minister was to decide to integrate Classoos into 1,400 schools tomorrow - I promise you that everything would be ready to enable him to do it. It's not that the tech sector failed to mobilize, we were willing to give everything for free. It's the government's job to rally all of its forces and assign them missions and that didn't happen during this crisis, not only in education but in other things too. If (education minister) Yoav Galant was to stand up and demand digital textbooks for all, I'm telling you Classoos would have answered the call. I wish the politicians were as committed as we are."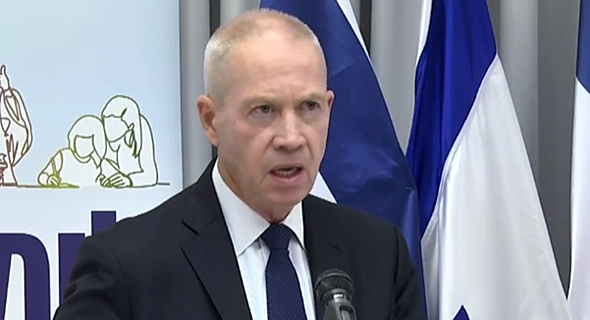 Education Minister Yoav Galant. Photo: GPO
It feels like the tech sector, which is often described as the engine that powers the train of the Israeli economy, has detached from its carriages: salaries in the sector are rising while unemployment figures in other sectors keep on climbing.
"I am very concerned by the disparities that are forming. It's true that tech, and particularly the areas we are active in have leaped forward. There is high demand and the surrounding ecosystem is benefitting, but small businesses are suffering greatly. The success of Israeli businesses is translated into state revenues from income tax and VAT that are supposed to be distributed correctly. I wouldn't propose to place the responsibility for resource distribution on the tech sector. Let us not forget that the tech sector makes up less than 10% of the workforce and contributes more than 50% of the national export. The tech sector is what is propping up the country, that's the reality. Given that a company like Fiverr pays its taxes in Israel, ending up in the finance ministry's coffers, which then distributes them — I don't see how anybody can complain about the tech sector. What's needed is that workers continue to produce and companies continue to grow so that they can pay more taxes to be distributed onwards. How does it get distributed? It's time for the decision-makers to take more responsibility and stop passing the buck on to people who work hard and succeed."
Are you optimistic?
"I'm an optimist by nature, even though being one in Israel is difficult. But here we are moving ahead and launching a third fund with the goal of investing in fields where there is a shortage and in which Israel has an opportunity to take on a leadership position. We have great talent in the fields of software and internet with which we will bring about solutions to the climate crisis. That is the real threat to humanity in the upcoming decade and it has to be addressed because Covid-19 is a drop in the bucket in comparison. We must mobilize all of our abilities to create a sustainable future for everyone and our idea is to do that while making returns for investors."
In Israel, it is perceived as being a sector with fewer returns.
"I don't invest to benefit the environment, I do it for financial benefit. The most successful funds in 2019 and 2020 were those that dealt with sustainability. However, I also believe that you need a forward-looking social compass that can see where the world is heading. If you combine that with a good team, an effective business model, and trailblazing technology, you will see returns. Why? Because there is a demand for renewable energy and change."
You say that you don't want to discuss politics, but maybe you and the entire tech sector in general needs to be more politically involved. Perhaps instead of shying away, you all should become more engaged?
"I am a citizen of this county and I cherish it. I think that I have proven that throughout my life. Israel requires professional leadership and I hope that the leading entrepreneurs enter politics after their business successes. We saw Yizhar Shai do it and we saw others who try to leverage their successes and influence things on the professional side. I hope to see more of that."
Are you considering going into politics?
"If I ever believe I can help the country by doing so, I will. I don't think I currently have the tools to do it."