Israeli Regulator Discriminates Chinese Buyouts, Alleges Top Israeli Businnessman
At the Calcalist's Capital Markets 2017 conference, Gilad Altshuler, Founder and CEO of one of Israel's biggest asset management fund, criticized regulators for stopping in their tracks buyouts of Israeli firms by Chinese conglomerates
"Chinese companies are discriminated against by Israeli regulators," said, Gilad Altshuler, founder and CEO of Altshuler Shaham Group, one of Israel's biggest asset management funds.
Mr. Altshuler directed his criticism at Israeli regulators who stopped their tracks deals that would have seen Chinese corporates as the main stakeholders in some two of Israel's biggest financial firms. He spoke from the stage of Calcalist's Capital Markets 2017 conference, held Monday at the Tel-Aviv Stock Exchange.
Mr. Altshuler's comments followed a series of decisions by the Israeli Ministry of Finance that resulted in at least two deals being cancelled. Chinese conglomerate Fosun International failed to convince the Israeli regulator to green-light a deal in which it planned to acquire 52% stake of Israeli insurer Phoenix Holdings after Fosun's chairman Guo Guangchang disappeared briefly in December 2016. More recently, Israel-based Delek Group, the main stakeholder of the insurer, announced that a deal to sell Phoenix Holdings to China's Fujian Yango Group was called off after failing to secure the regulator's approval.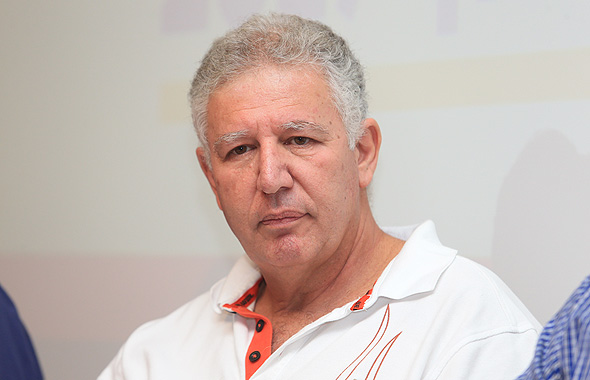 Gilad Altshuler, co-founder and CEO of Altshuler Shaham Group
At the Calcalist conference Mr. Altshuler contrasted such regulatory caution with a much less decisive action taken by the regulator in other deals, for instance, when the chairman of a Los-Angeles based private equity firm Markstone Capital Group, then in ownership of Psagotm Israel's largest investment house, was convicted in 2012 over charges of bribery. "Why are the Chinese companies examined with a fine tooth comb whereas no American company is probed like that?," asked Mr. Altshuler.
In yet another deal awaiting local regulatory approval, Chinese affiliated London-based private equity firm XIO Group agreed in 2016 to buy Israel's second largest investment house Meitav-Dash.
Speaking at the Calcalist conference, the co-founder and chairman of Meitav-Dash, Zvi Stepak, said finalization of the deal is still uncertain.
The Israeli regulator, he said, is conditioning approval on the appointment of an Israeli citizen as chairman of the acquired company and other conditions. He still doesn't know if the deal will be approved or not, Mr. Stepak said.