cTech
Symantec Buys Israel-Based Mobile Security Startup Skycure
"Mobile is a core component of our strategy," noted Symantec's CEO Greg Clark. The deal is valued at around $280 million, people familiar with the matter said
Symantec Corp. signed an agreement to buy Israel-based mobile security company Skycure, the companies said Tuesday. Two persons familiar with the matter valued the deal at around $280 million.
The deal is subject to customary closing conditions, and is expected to close in the second fiscal quarter of 2017, the companies said.
Skycure's technology will expand Symantec's enterprise mobile offerings.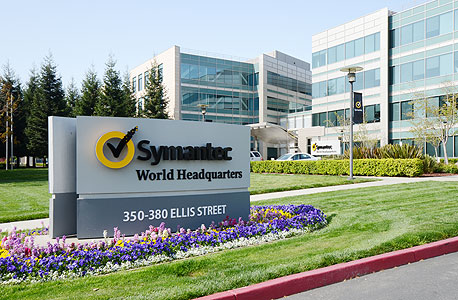 Symantec's headquarters
"One of the most dangerous assumptions in today's world is that iOS and other mobile devices that employees bring into the office are safe, but the apps and data on these devices are under increasing attack", said Greg Clark, Symantec CEO, in a press release.
"Mobile is a core component of our strategy and the acquisition of Skycure is a major step forward in executing it," Mr. Clark noted.
Skycure's co-founder and CEO Adi Sharabani noted that better mobile security will make it easier for companies to adopt Bring Your Own Device (BYOD) policies extensively.
The Israel-based startup was founded in 2012.
"When we started off, the company was ahead of its time, but over the recent year, the issue had begun to gain attention," said Rami Kalish, founding partner of Israel-based venture fund Pitango, one of Skycure's investors, in an interview with Calcalist.
This is the second acquisition of an Israel-based cybersecurity startups announced by Symantec in less than a week. On Friday, Symantec announced the acquisition of Tel-Aviv based Fireglass, a developer of a safe web browsing technology that enables users to view online content without actually running the original webpage script on their computer.