Index Ranks Tel-Aviv 24th in Fostering Women Entrepreneurs
Tel-Aviv scored high in the frequency and value of funding received by women. It scored low in the percentage of women with academic management degrees
Dell's Women Entrepreneur Cities Index, which gauges a city's ability to attract and support high potential women entrepreneurs, places Tel-Aviv at number 24 out of 50 of cities ranked.
The findings of the index, published this year for the second time, were announced at Dell's Women Entrepreneur Network Summit in San-Francisco, Monday.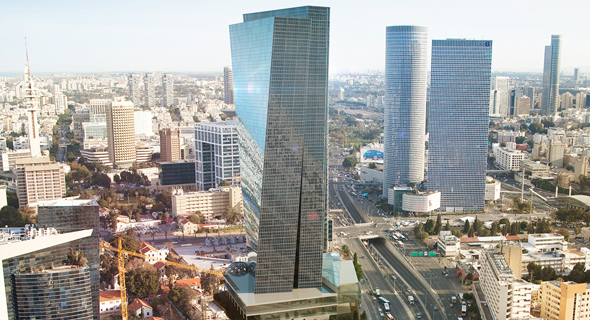 The city of Tel-Aviv

The index explores the way in which local policies, laws, customs and other factors weigh in on success prospect of promising female entrepreneurs. The cities ranked were chosen for their reputation as established or emerging hubs of innovation and entrepreneurship.

New York retained its position as the number one ranked city in this year's index, followed by San Francisco and San Jose, London, Boston and Stockholm.

Other cities ranked high include Hong Kong, Paris, Taipei and Sydney.

Ranked in the 24th place, Tel-Aviv comes before cities including Copenhagen, Barcelona, Seoul, Munich, and Tokyo.

Ranked in the 49th and 50th places, Delhi and Jakarta closed the list.

Tel-Aviv scored high in the frequency and value of funding received by women led businesses, in the number of venture funds with more than 20% women partners and the number of funds founded by women.

The city also scored high in a category ranking policies aimed at leveling the playing field for women business owners.

The city ranked low in the percentage of women with academic management degrees, and in a category measuring the likelihood of finding women with the training and experience required to run and scale a business.

Education institutions in Israel can do more to foster the ambition for top executive positions in young women, said Orna Bari, a vice president at Dell in a press release.

Ms. Bari, a former chief scientist in the Israeli ministry of economy, added that while the number of woman in top positions in the technology industry is growing, there aren't enough women CEOs.

"That is a situation that needs to be changed," Ms. Bari said.