Website Usability Company WalkMe Bags $75 Million
WalkMe adds a layer of on-screen navigation guidance prompts on top of existing websites, helping users navigate web pages and other online services
San Francisco-based website usability startup WalkMe raised $75 million in a Series E funding round, the company announced Wednesday.
New-York based private equity and venture firm Insight Venture Partners led the investment.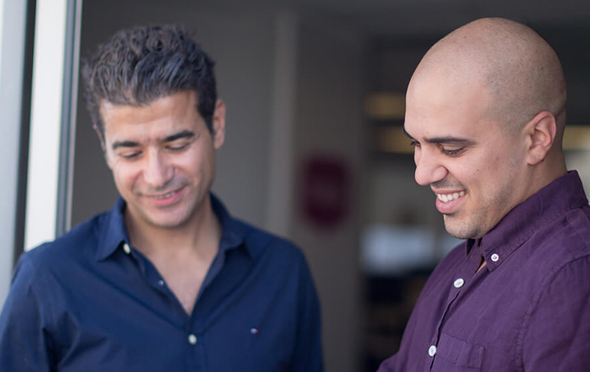 WalkMe founders, Rafael Sweary (left), Dan Adika (right)
Founded by Israeli-born entrepreneurs Rafael Sweary and company CEO Dan Adika in 2011, the company raised $168 million to date.
WalkMe adds a layer of on-screen navigation guidance prompts on top of existing websites, helping users navigate web pages. It lists Microsoft, Adobe and the Royal Bank of Canada as customers.
Earlier this year WalkMe announced two acquisitions, both of companies founded by Israeli-born entrepreneurs.
In January, the company announced it had bought Abbi.io, a mobile user experience testing company. In April, it announced it had bought Jaco, a users' behavior analytics company.