Product Analytics Company Signals Raises $25 Million
Signals develops and sells a data analytics service tailored for product developers. It lists PepsiCo, Johnson & Johnson, and Procter and Gamble as customers
Israel-based startup Signals Analytics raised $25 Million in a series C funding round, the company said in an announcement Tuesday.
Signals utilizes information from social media and commerce websites to automate the generation of business insights used in product development.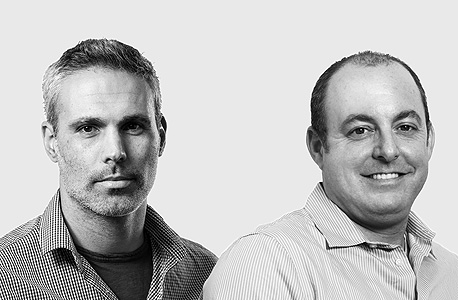 Signals Analytics CEO Gil Sadeh (left), chief research officer Kobi Gershoni (right)
Unlike consulting firms, the service can be used to track ongoing changes in consumer tastes, and in the competitive landscape, Signals CEO Gil Sadeh said in an interview with Calcalist.
The company lists food and beverage company PepsiCo, pharmaceutical company Johnson & Johnson, and consumer goods company Procter and Gamble as customers.
Headquartered in Netanya, 18 miles north of Tel-Aviv, the company raised $52 million to date. It intends to use the funds to add engineers, sales and support people to its roster.
Israel-based venture capital firm Pitango Venture Capital led the funding round for Signals, with participation by existing investors, including Sequoia Capital and Israel-based Qumra Capital.
Isaac ("Tzahi") Hillel, managing general partner at Pitango Venture Capital, will join the company's board of directors.