GE Buys Software Development Startup IQP
GE ties the acquisition to its smart production push and its hardware and software package Predix
General Electric closed the acquisition of codeless application development startup IQP through its software subsidiary GE Digital, the companies said Thursday.

GE will pay around $40 million for the Japanese Israeli company, people familiar with the matter said on conditions of anonymity.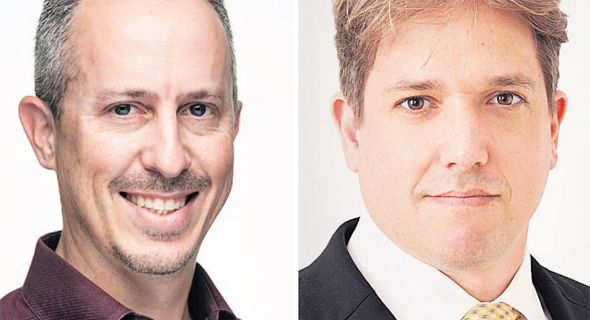 GE Digital Stratups Program Manager Yinnon Dolev (left), IQP CEO Guy Kaplinski (right)

As part of its current vision, GE attempts to reshape the industrial world by enabling manufacturers to manage operations better by analyzing production data, utilizing sensors and software.

This push focuses on a hardware and software package called Predix, launched February 2016.

IQP's acquisition is part of that effort, said GE Digital CEO William Ruh in a LinkedIn post published Thursday. "As we continue to advance our platform for the Industrial Internet, Predix, we are investing in technologies that make Predix easier to use," wrote Mr. Ruh.

Founded in 2013 by Israeli born Guy Kaplinski, IQP raised $10 million before the acquisition. It employs 15 people in Japan, Israel and the U.S. The company's biggest clients are Motorola and Toyotya. Fujitsu and Softbank invested in IQP and owned a minority share in the company.

In 2016 IQP joined a GE startup accelerator program in Israel. Later that year GE became a client.

It had no easy time gaining a foothold in GE, Mr. Kaplinski told Calcalist in an interview. "They did not understand what they need us for, but we did not give up," Mr. Kaplinski said.

GE Digital employs 70 people in Herzliya, around 10 miles north of Tel-Aviv. In February it announced the acquisition of Tel Aviv-based industrial software company Nurego.