TPG to Invest in Cybersecurity Startup GuardiCore
In 2016 the private equity firm bought a 51% stake in computer security company McAfee, then owned by Intel
On Tuesday, private equity firm TPG said it would lead a funding round of $15 million for Tel Aviv-based cybersecurity company GuardiCore through its growth investment arm, TPG Growth.
By investing in GuardiCore TPG extends its cybersecurity portfolio. In 2016 the private equity firm bought a 51% stake in computer security company McAfee, then owned by Intel. In 2015 it invested in cybersecurity companies Zscaler and Tanium.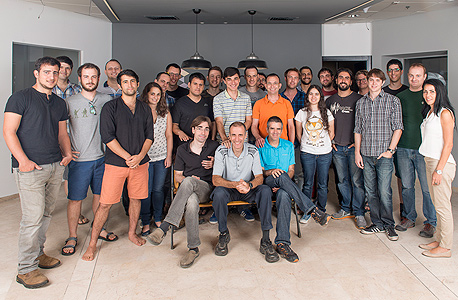 GuardiCore empoyees
Founded in 2013 by veterans of technology units in the Israeli army, GuardiCore develops and sells cybersecurity defense software for datacenters. The company's software reroutes potentially malicious communication to a monitored server, preventing attacks from spreading from one server to another and providing insights into the nature of attacks.
The company has raised $48 million to date.
Co-leading the funding round is Greenfield Partners, a joint venture of TPG and Israeli-born investor Yehuda Doron. Others investors backing the Tel Aviv-based startup include Cisco Investments and Dell Technologies Capital, the corporate venture arms of Cisco and Dell Technologies.