Intel Closes $15.3 Billion Mobileye Deal
Intel concluded the first stage in the acquisition of Israel-based Mobileye, world's largest supplier of automotive collision detection systems
Intel secured 84% of Mobileye's shares, as part of the $15.3 billion deal announced March, the chip-manufacturer announced Tuesday. The company extended its offer to buy out remaining shareholders, as Mobileye plans to delist its ordinary shares from the New York Stock Exchange.
The deal will positions Intel as a tier-one competitor in the global autonomous driving chip market, pitting the company against chipmakers such as Nvidia and Qualcomm, the latter now seeking to acquire NXP semiconductor, an auto chips maker.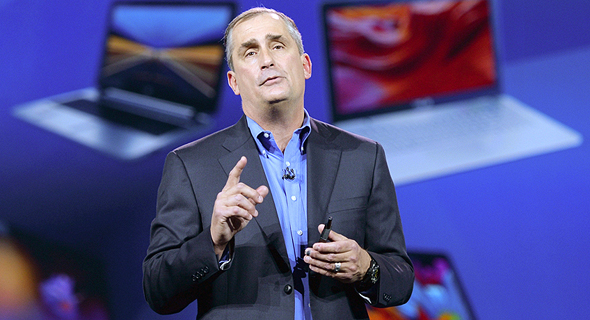 Intel CEO Brian Krzanich

Nvidia replaced Mobileye as Tesla's systems supplier after the two companies parted ways last year.

"With Mobileye, Intel emerges as a leader in creating the technology foundation that the automotive industry needs for an autonomous future," Intel CEO Brian Krzanich said in the company's announcement.

"It's an exciting engineering challenge and a huge growth opportunity for Intel. Even more exciting is the potential for autonomous cars to transform industries, improve society and save millions of lives," Mr. Krzanich said.

Intel estimates autonomous driving will be a $70 billion industry by 2030.

Intel's existing Automated Driving Group (ADG) will be combined with Mobileye to form a single entity led from Mobileye's Jerusalem offices. Amnon Shashua, Mobileye's co-founder and chief technology officer, will be appointed as the company CEO and head of the new entity.

Ziv Aviram, Mobileye's co-founder, president, and CEO, will retire from the company.