Allergan Sketches Road Show to Sell Teva Stake
The company is in discussions with investment bankers and brokers to sell its Teva shares, said one person familiar with the matter
Botox manufacturer Allergan Inc. is looking to sell 100 million Teva Pharmaceutical Industries' shares, according to one person familiar with the matter who spoke on conditions of anonymity.

The company is in discussions with investment bankers and brokers and plans a road show to sell its Teva shares, this person said. It may approach Teva to handle the road show, they added.

"As the Company has previously stated, Allergan will not be a long-term shareholder in Teva. The Company has registered the shares, and will look to sell the shares over the next few months in a prudent and responsible manner," a spokesman for Allergan said in an email.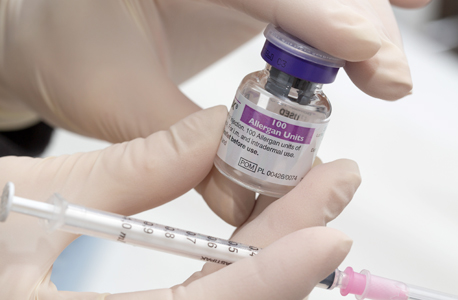 Botox, Allergan's money-maker

Allergan received the shares in 2016 as part of a $40.5 billion deal to sell Allergan's generic arm Actavis to Teva. Of that sum, Teva paid $33.4 billion in cash along with a 9.8% stake in the company, then worth $5.3 billion, making Allergan Teva's biggest shareholder.

According to the deal's terms, Allergan could not sell the shares for 12 months, a period that ended on August 2.

On August 3, Teva published quarterly reports falling short of analysts' expectation, sending the company's stock plunging to a 14-years low, giving Allergan's stake in the company a market value of $1.8 billion.

The high trading volume of Teva's share in the last few days gave rise to estimations that Allergan already sold at least some of its shares.

In past statements, Allergan said it views the Teva shares it owns as a short-term investment, and that it intends in all likelihood to sell the shares once the lockup period expires.

Allergan's plans to distribute the shares will make a hostile takeover bid for Teva less likely. While it is likely to increase downward pressure on the stock of Teva's stock price, it will also disperse uncertainty around the stock, possibly boosting the confidence of investors seeking an upside in the stock currently traded in low-price levels.