Bidders Line Up for Teva's Women Health Unit, Report Says
Church & Dwight Co. and Cooper Companies Inc. join other bidders for troubled drugmaker assets, Bloomberg reported Tuesday
New-Jersey based consumer goods manufacturer Church & Dwight Co. and health care group Cooper Companies Inc. are considering a bid for Teva Pharmaceutical Industries Ltd.'s women's health unit, according to a Tuesday Bloomberg report.

Earlier this month, Israel-based Teva, one of the world's largest generic drugmakers, announced its intentions to sell some of its assets to the count of $2 billion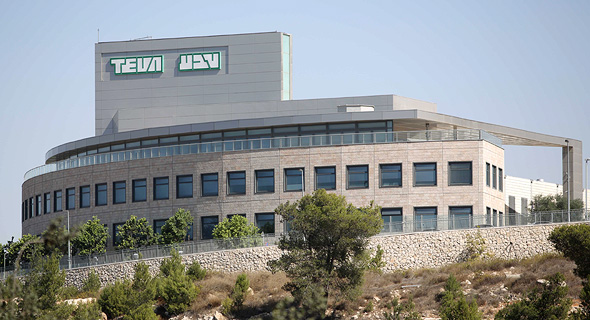 Teva factory at Jerusalem

The announcement came after the company published quarterly reports that sent the company's stock price down to a 14-years low, cementing Teva's troubles over its $36.8 billion debt.

Citing people familiar with the matter, Bloomberg reported Teva may sell the unit as a whole or split the U.S. and European operations after bidders showed interest in the separate entities.

According to Bloomberg, other potential bidders for Teva's women's health unit include India-based Intas Pharmaceuticals Ltd., French buyout firm Astorg Partners, Pierre Fabre SA, CVC Capital Partners and Apollo Global Management LLC.

Last week Bloomberg reported that Private equity firms Cerberus Capital Management L.P. and Advent International Corporation were interested in Teva's European oncology and pain treatment assets, estimated at $700 million to 1$ billion.