Cerberus, Advent Eye Teva's European Assets, Report Says
The private equity firms are taking an interest in Teva's European oncology and pain treatment assets, estimated at $700 million to 1$ billion, according to a Bloomberg report
Private equity firms Cerberus Capital Management L.P. and Advent International Corporation eye Teva's European oncology and pain treatment assets, estimated at $700 million to 1$ billion, according to a Tuesday Bloomberg report citing sources.

Headquartered in Petah Tikva, 6 miles east of Tel-Aviv, generic drug manufacturer Teva is one of the 15 largest pharmaceutical companies worldwide.

In August 2016 the company completed the acquisition of Allergan's generic unit Allergan Generics for $40.5 billion, raising its debt load to $36.8 billion.

On August 3 Teva published quarterly reports in which it missed analysts' expectation, sending the company's stock price down to a 14-years low. It now seeks to sell assets to defend its credit grade.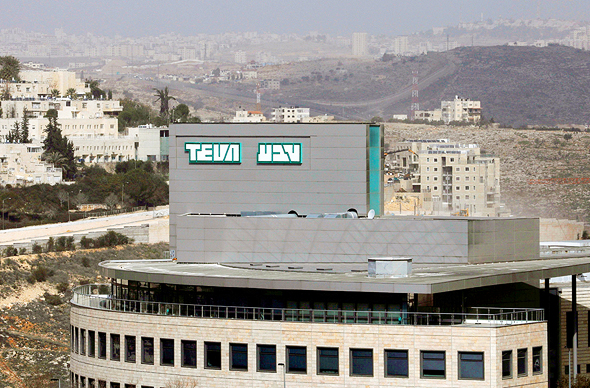 Teva's manufacturing plant in Jerusalem

New York-based Cerberus has over $30 billion under management. Boston-based Advent manages over $39 billion.

The private equity firms are likely to face competition from healthcare companies including Fresenius SE & Co. KGaA, Mylan N.V. and Novartis International AG, according to the report. Cinven Partners and Bain Capital Private Equity may also be interested in Teva's assets, if successful in their 6.4$ billion bid for German generic drugs maker Stada Arzneimittel AG, according to Bloomberg's sources.

Bids for Teva's assets are expected in the following weeks.

Earlier this month Teva's interim CEO Yitzhak Peterburg said the company plans to sell assets worth $2 plan, to cut its heavy debt load.

On Wednesday Teva said it is looking to sell Medis, the Iceland-based company it bought in 2016.

According to and earlier Bloomberg reporter, the company it also considers selling its respiratory treatment assets.