Diamond Retailer Signet Jewelers buys James Allen Brand Owner
The company will use R2Net's digital technology to improve its OmniChannel capabilities
Diamond jewelry retailer Signet Jewelers will acquire R2Net, owner of JamesAllen.com, for $328 million in an all cash transaction, the companies announced Thursday.

Signet Jewelers is one of the world's largest jewelry retailers, operating around 3,600 stores under name brands like Kay Jewelers and Zales.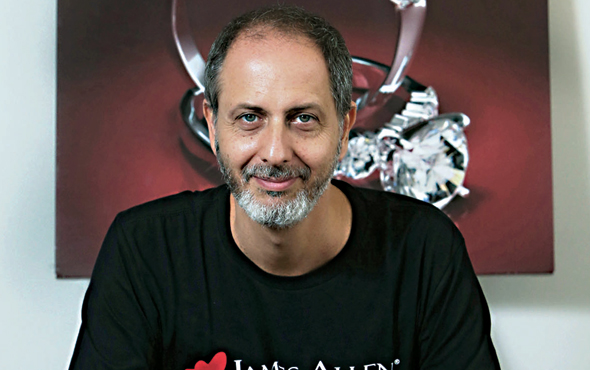 R2Net CEO Oded Edelman

Before the acquisition, the company partnered with R2Net on its Jared Design-A-Ring platform, which offered consumers the option of custom-designing a ring online.

Headquartered in New York, R2Net was founded in 2006 by Oded Edelman, James Schultz, Michele Sigler and Dean Lederman. The company owns the brand James Allen, a millennial-focused online diamond and jewelry retailer.Tel Aviv-based private equity fund Israel Growth Partners was one of the early investors in the company.

With offices in Herzliya, around 10 miles north of Tel-Aviv, R2Net bought Israel-based Segoma Imaging Technologies for $17 million in 2015. Founded in 2012, Segoma developed specialized 3D photography technology for gemstones and jewelry, now used for the James Allen website.

"This is a highly strategic acquisition for Signet," said Signet CEO Virginia C. Drosos, adding that the acquisition will "rapidly enhance our digital capabilities and create a distinctive customer shopping experience which more seamlessly integrates our digital and physical retail platforms".

According to the announcement, Signet expects the transaction to be accretive in the first full year of operations.

The deal is expected to close in the third quarter of 2018, subject to customary closing conditions and regulatory approval. Signet will finance it with a term loan provided by JPMorgan Chase Bank, N.A., to be repaid in full by the end of fiscal 2018.

R2Net will mostly remain an independent division of Signet, under the same management team. R2Net CEO Mr. Edelman will become also chief digital innovation advisor of Signet.