Gilead To Buy Kite Pharma for $11.9 Billion
The drug company is looking to diversify into cell therapy following declining hepatitis c drug sales
Gilead Sciences Inc. will buy cancer-therapy company Kite Pharma for $11.9 billion in a cash, a 29 percent premium to Kite's closing on August 25, the companies announced Monday.

Gilead, based in Foster City, California, is one of the world's largest pharmaceutical companies, with yearly revenue of $30 billion and a market value of almost $100 billion. Once a pioneer in the HIV treatment market, most of its recent revenue comes from two groundbreaking and quite pricey hepatitis c drugs – Sovaldi and Harvoni – which cure over 90% of infected patients.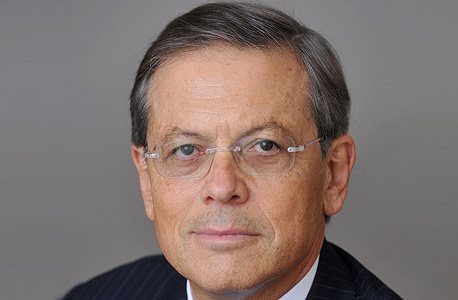 Kite Pharma CEO Arie Belldegrun
The drugs made Gilead almost $20 billion in 2015, but a drop in patients and competition in the market saw that revenue fall dramatically year-over-year, while at the same leaving Gilead sitting on a cash pile of almost $36 billion.
Now the company is looking to diversify its revenues and enter the cancer treatment market by buying Kite.
Based in Santa Monica, California, Kite was founded by Israeli-American Arie Belldegrun, previously a director of Teva Pharmaceutical Industries Ltd. It is a clinical-stage company specializing in cell-therapy cancer treatments, which engineer the patient's own immune cells to fight cancer, a technology called chimeric antigen receptor T-cell therapy, or CAR-T.
It's a technique quite different from most drugs available in the market today, which are mass produced rather than specialized, but it may just be the breakthrough cancer patients are looking for, and Kite has rivals in the race for approval by the U.S. Food and Drug Administration, among them Basel-based Novartis International AG and Seattle-based Juno Therapeutics.
Steven Tepper, senior Pharma analyst for IBI Investment House Ltd., told Calcalist "all the big pharma companies are trying to get into the cancer treatment market. It is currently a very 'in' field, and Kate Pharma is one of its leaders".
Kite's CAR-T therapy was developed in collaboration with Zelig Eshhar, a leading pioneer in CAR T cell research and Chair of Immunology Research within the Tel Aviv Sourasky Medical Center, who is also on the company's scientific board.
While the company is focusing on specific types of blood cancer for now, it hopes the treatment can be expended in the future. It currently has one product under review with the FDA–Axi-cel, the company's lead product, with a U.S. PDUFA date of Nov. 29, 2017 and European approval anticipated in 2018.
"The acquisition of Kite establishes Gilead as a leader in cellular therapy and provides a foundation from which to drive continued innovation for people with advanced cancers," said Gilead CEO John F. Milligan. "The field of cell therapy has advanced very quickly, to the point where the science and technology have opened a clear path toward a potential cure for patients. We are greatly impressed with the Kite team and what they have accomplished, and share their belief that cell therapy will be the cornerstone of treating cancer".
The transaction, approved unanimously by the board of directors of both companies, is expected to close during the fourth quarter of 2017.