Meet Kite Pharma's CEO, the Man Bringing Hope to Hodgkin's Lymphoma Patients
With two exits worth hundreds of millions of dollars to his name even before selling Kite Pharma for $12 billion dollars, just where will Arie Belldegrun aim next?
Just days after Pharma giant Gilead Sciences Inc. announced it will buy cancer-treatment company Kite Pharma for a staggering 11.9$ billion, analysts are hesitating to jump on the wagon.
Umer Raffat, analyst at investment bank ISI Evercore, said in an email to clients that there's no guarantee that Gilead's acquisition of Kite will be as significant as its $11 billion bet on Pharmasset Inc. in 2011. Gilead's previous bet on a clinical stage company proved incredibly lucrative, catapulting Gilead to the top of the hepatitis C market.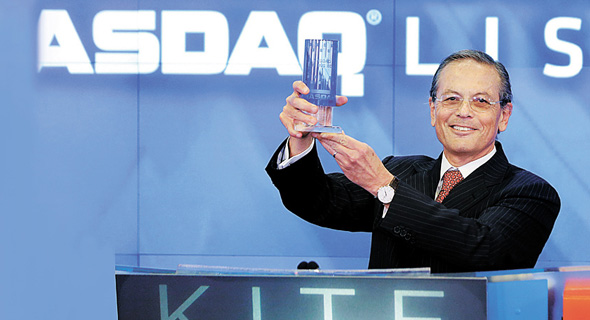 Kite Pharma CEO Arie Belldegrun
"Both deals are generally comparable in size, and the enormous commercial success of Pharmasset deal is still very fresh in investors' eyes," Raffat wrote in a note to clients, but added that while Pharmasset was a clear leader in its field, Kite is just one amongst several companies working on the same technology. Furthermore, production of Kite's treatment will be far more complex compared to a hepatitis C pill taken once a day.
That is, of course, only relevant if Kite's treatment is actually approved by the U.S. Food and Drug Administration. "The true inflection points in the Kite story are yet to come," according to Mr. Raffat.
Leerink Partners LLC analyst Geoffrey Porges thinks the consensus is calling for Kite's drug to reach $1.6 billion in peak sales by 2022, according to Investor's Business Daily. The 30% premium on Kite's stock "is bracing and suggests that Gilead is expecting revenue of $2 billion to $3 billion from Kite's CAR-T platform."
Whether Gilead's gamble proves fruitful or disappointing, there is one clear winner in the situation; Kite Pharma's founder and CEO, Arie Belldegrun.
But just who exactly is Mr. Belldegrun?
"A very charismatic person, very open as a manager, willing to listen to and be advised by everyone, but in the end he makes up his own mind. You can see low-level employees coming into his room and standing their ground and arguing with him. He might rub shoulders with big-names but he'll always be kind to the maintenance personnel at Kite. He's a hybrid of the stereotypical efficient, matter-of-fact and straight-to-the-point Israeli and of American etiquette".
This is how colleagues described him in an article written by Calcalist, Israel's leading financial newspaper, in 2015.
The Israeli doctor who grew up in Tel Aviv, studied at Harvard, married a millionaire heiress and became a serial entrepreneur and a businessman who sold companies for hundreds of millions of dollars–is now helming a colossal exit worth billions of dollars for one of the foremost companies in the trendiest field of the medical industry-autoimmune cancer therapy.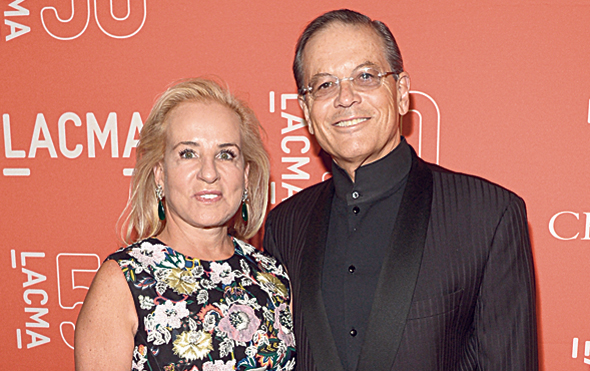 Kite Pharma CEO Arie Belldegrun and wife Rebecka

Mr. Belldegrun is living the American dream.

"It's true that our namesake–the kite–doesn't always fly; sometimes it goes up and sometimes it goes down," Mr. Belldegrun told Calcalist in 2015. "Our endgame is to revolutionize cancer therapy. Today chemotherapy helps 10% of patients but causes adverse affects for 100% of them. It won't be like that anymore. There will exist a personalized treatment against the cancerous cells in your body that won't damage healthy cells".

"No more hair falling out," he added, laughing. "No reason for it; your hair doesn't have cancer cells".

Kite Pharma IPOed on the Nasdaq Stock Market in 2014 for a value of $630 million. Three years later, it is now being sold to Gilead Sciences, one of the world's largest pharmaceutical companies, for nearly $12 billion.

While most of Mr. Belldegrun's time is currently invested in Kite, he is the chairman of two additional pharma companies; Raanana, Israel-based UroGen Pharma Ltd., which develops and manufactures a sustained-release gel for cancer treatment and urine tract infections, and Flemington, New Jersey-based Arno Therapeutics Inc., which also develops cancer treatments.

Until the beginning of 2017 he also served as a director of Teva Pharmaceutical Industries Ltd., but left to focus on Kite, which was at a critical phase in the U.S. Food and Drug Administration approval process. Teva said at the time that his decision to quit "was not a result of disagreements with the company, its conduct or its policy".

Early childhood

Arie Belldegrun (67) grew up in Bitsaron in east Tel Aviv, back when it was still a blue collar neighborhood. His family was poor, his father working as a nurse in a Histadrut health clinic, the Histadrut being Israel's general organization of workers, and his mother worked as a seamstress.

A childhood friend once told Calcalist that Mr. Belldegrun was the "big promise" of the family, and that his parents were very invested in him. "For the other students at school, Arie was a nightmare. He was frightfully diligent, spent many hours on his homework and to add insult to injury, played the violin quite well".

"Other parents were constantly saying 'learn from Arie'," he added.

After high school Mr. Belldegrun studied medicine at the Hebrew University of Jerusalem as part of the IDF's academic reserve, and met his future wife, ophthalmologist Rebecka Zabludowicz, the daughter of arms industry businessman Shlomo Zabludowicz.

In 2005, after a long inheritance battle between her and her businessman brother Chaim "Poju" Zabludowicz, Rebecka reportedly inherited $400 million. Mr. Zabludowicz is a London-based billionaire who owns the global investment company the Tamares Group, and who lately gave testimony against Israel's Prime Minister Binyamin Netanyahu in Case 1000.

This is not a drug, it's a cure. It's a real revolution.

After graduation Mr. Belldegrun enlisted and served as a doctor in the IDF's armored corps and in the air force's rescue unit. After his service he went on to study at the Weizmann Institute of Science, where he was introduced to cancer immunotherapy.

In 1982, a certified urologist, he continued his studies in Harvard University, and afterwards he remained in the U.S., specializing in genitourinary surgery and enjoying great professional success. Among his famous patients is former U.S. president Ronald Reagan.

Mr. Belldegrun had his first exit in 2007, when Agensys Inc., a cancer genome mapping startup he cofounded, was sold to the Japanese pharma company Astellas Pharma Inc. for $537 million. Two years later he sold Cougar Biotechnology, which also specialized in cancer drug development, to Johnson & Johnson for $970 million, $45 million of which he pocketed as one of the company's initial investors.

He founded Kite Pharma, largely considered to be a world class leader in the immunotherapy field, in 2009. Yesterday, it was announced that Kite was sold to Gilead for $11.9 billion.

In his 2015 Calcalist interview Mr. Belldegrun found it difficult to hide his excitement about the company's innovations, and said "it's very enjoyable to get up in the morning and feel like you're helping people. When you see ten terminal cancer patients recover you understand that this is not the time to rest on your laurels, but the time to do just about everything you can".

Regarding Kite's treatments, he said "it's no longer about making cancer go into remission for a few years. If Kite Pharma's treatment will succeed, we will be able to discuss a complete cure for cancer for the first time. Up until now all available drugs aimed to turn cancer into a chronic disease, but we can succeed in making cancer disappear completely. It's not a drug, it's a cure. It's a real revolution, and that's why everyone is so excited".

The Belldegruns kept close ties to Israel and have an apartment in Tel Aviv. A senior partner of his once told Calcalist "Arie is a very colorful and warm person, always ready with a smile, but he keeps his distance. He has ties to all the financial leaders of New York and to all of Hollywood's social elite, but he's a Bel Air prince, guarding his privacy jealously, and he doesn't let just anyone into his home".

"They say that living in New York made him tough," he added "the house in Bel Air made him laidback and the apartment in Tel Aviv kept him a patriot".

Finally genetic engineering is entering humanity's cells

Despite his "exit experience", it wasn't always clear that Mr. Belldegrun will sell Kite Pharma. "I ask myself, why do I need another giant company to step in," he said two years ago "but if someone will come along who will complete us, who will have something to contribute, we will consider it. In the meanwhile we're building a company with a wide infrastructure and a wide variety of products, and we aren't against establishing a giant company of our own".

Maybe that didn't happen, but as far as Mr. Belldegrun is concerned, Kite's innovative potential is far from tapped. "It's the most 'in vogue' field for cancer therapy today," he said. "Science has been evolving for years but medicine hasn't caught up, and now, finally, genetic engineering can enter humanity's very cells. By now everyone has understood the potential".