Acne Cream Developer Sol-Gel files for $86 Million Nasdaq IPO
The clinical-stage drug developer will remain a "controlled company" under current shareholder Arkin Dermatology
Sol-Gel Technologies Ltd., a clinical-stage dermatology drugs company, plans an initial public offering of up to $86 million at a $250-350 million market value, according to a Tuesday Securities and Exchange Commission filing.

The underwriters are Jefferies LLC and BMO Capital Markets Corp., and the company intends to trade on Nasdaq under the symbol ALGL.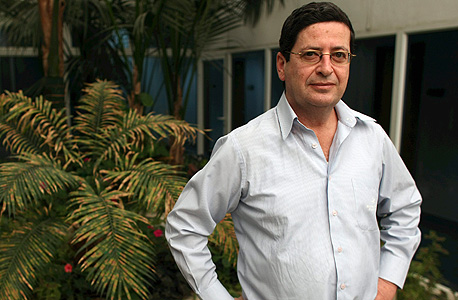 Mori Arkin
Headquartered in Ness Ziona, around 13 miles south of Tel-Aviv, Sol-Gel develops branded and generic topical dermatological drugs for
acne, and for Rosacea, a common and often chronic skin disease. Its products rely on a delivery system of silica-based microcapsules that control the drugs' release rate.
In July, the company announced a successful phase 2 clinical trial for its lead product candidate, acne treatment cream TWIN—the product was tested on patients and found to have some efficacy. Phase 3, which will determine the product's therapeutic effect and safety for patients, is scheduled for 2018 subject to the Food and Drug Administration's approval.
Sol-Gel was acquired by Israeli-born billionaire Mori Arkin for $17 million in 2014. He currently owns %100 of the shares through Arkin Dermatology Ltd., of which he is chairman, and intends to own more than 50% of shares following the completion of the offering.
With no revenues, Sol-Gel reported a net loss of $24 million for the 12 month period that ended on June 30 2017, making for an accumulated of deficit of  $75.5 million, and expects that loss to continue.
"Our primary uses of cash have been to fund working capital requirements and research and development. We expect to continue to incur net losses for the foreseeable future as we continue to invest in research and development and seek to obtain regulatory approval for and commercialize our product candidates", the company said in the filing.
Sol-Gel financed its activities in the past two years through loans from Arkin Dermatology Ltd.