Kik to Use ICO Funding to Create Services Ecosystem
Both the ecosystem and the new coin are being developed in Israel by Kik's last acquisition Rounds
Waterloo, Ontario-based Mobile messaging app Kik Interactive is looking to raise $75 million through an initial coin offering of a token called Kin in September, the company announced Tuesday.

According to the announcement, the company is aiming for a total sum of $125 million; it has already raised 50$ million from digital currencies-focused investors such as venture capital company Blockchain Capital, investment firm Pantera Capital and Union Square Ventures-backed hedge fund Polychain Capital.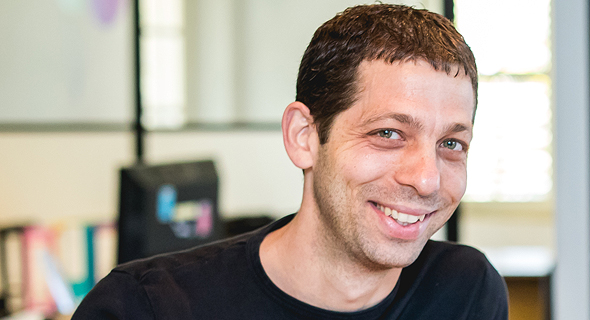 Kik Israel President Dany Fishel
Kik first announced the creation of its own cryptocurrency, an ERC20 token on the Ethereum blockchain, in May, with the hopes of boosting the number of its active users as well as attracting developers to its platform, which enables the integration of external games and services.
According to Kik founder and CEO Ted Livingston, Kin's integration into Kik will be the first mainstream adoption of cryptocurrency. The company aims to create a decentralized digital services ecosystem through its Kin Rewards Engine, modeled on previous economic incentives systems like Bitcoin's block rewards and Steemit's posting rewards.
Of the 10 trillion tokens mined, 1 trillion will be offered publically on September; 3 trillion will go to existing shareholders and 6 trillion will be locked under the Rewards Engine scheme through the newly created Kin foundation, which will be in charge of distributing them in the future according to Kin's needs.
All of Kik's digital currency operations are being performed in Israel, through Tel Aviv-based communications company Rounds, bought by Kik in January 2017. Rounds, whose offices are located in Israel's tallest building the Azrieli Sarona Tower, currently has 40 employees but is intending to expand significantly in the near future.
Dany Fishel, cofounder and previous CEO of Rounds and current president of Kik Israel, told Calcalist that "the entire development of the blockchain and the digital wallet is being conducted here (in Israel). We are currently expanding the development center and taking upon ourselves the development of the product and the technology".
"The money (raised) will be used to develop the new coin's ecosystem".
Hopefully Kik won't encounter local trouble; The Israel Securities Authority announced just yesterday the establishment of a committee to examine the trade in virtual coins and establish supervisory regulations. Special attention will be paid to ICOs.