Teva Appoints Lundbeck's Schultz as CEO
The company's announcement brings an end to a seven month search for a CEO to lead the troubled generic drugmaker. Updated
Teva Pharmaceutical Industries Ltd. has named Kåre Schultz as its new CEO, the company announced Monday, bringing an end to Teva's seven month search since former CEO Erez Vigodman stepped down in February.
Mr. Schultz has served as the president and CEO of Copenhagen-based pharmaceutical company H. Lundbeck A/S since 2015. Before Joining Lundbeck he was the president and chief operating officer of Bagsværd, Denmark-based pharma company Novo Nordisk.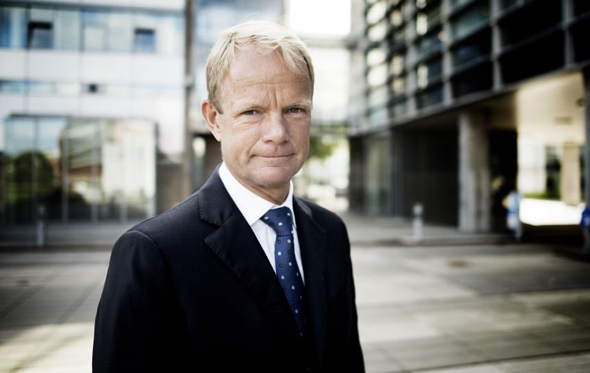 Teva's new CEO Kåre Schultz

Yitzhak Peterburg, Teva's interim CEO, will continue in his role until Mr. Schultz's relocation to Israel.

According the the company's statement, Mr. Schultz is credited with leading significant restructuring initiatives in Lundbeck during his tenure as CEO, as well as implementing a turnaround strategy focused on a sustainable global cost structure and operational model.

"Kåre is the right leader to take Teva to the next level," said Dr. Sol J. Barer, Chairman of Teva's Board of Directors. He "has deep insight into the global pharmaceutical industry and a keen knowledge of the generic and specialty drug markets".

"What drew me to Teva, and what makes Teva different from its peers, is its unique commitment to growing an extensive global reach while continuing to provide new and high-quality treatments for patients and an innovative culture for its employees," Said Mr. Schultz. "I am proud to be joining a company that helps millions of patients around the world on a daily basis with its broad range of generic and specialty drugs and solutions."

Update: Teva has released the salary and bonuses Mr. Schultz will receive as CEO.

Teva and Mr. Schultz signed a five-year employment agreement, subject to automatic renewal of one-year periods.

Schultz's base annual salary as CEO will be $2 million, with a performance-based target annual bonus opportunity of 140% of his annual base salary, which will not exceed 200%. Mr. Schultz will also receive $6 million in annual equity incentives, a signing bonus of $13.5 million in Teva shares and options, and $20 million in cash, to be paid in two equal installments.

Teva's previous CEO, Erez Vigodman, received a base yearly salary of $1.5 million, annual equity incentives worth $3 million and benefits worth $800 thousand.

According to Teva's yearly report, Mr. Vigodman is drawing a salary until November 2017 despite stepping down in February. He will also receive $2.3 based on a non-compete clause.

Update: Teva's stock price is up 13% on the Tel Aviv Stock Exchange. Lundbeck's stock is down 12% on the Copenhagen Stock Exchange.