Consumers Don't Like Chatbots, Survey Finds
Consumers want bots that can understand their complex human emotions finds a study commissioned by billing technology company Amdocs
83% of consumers prefer to interact with human rather than virtual agents, according to a new survey conducted by research company Forrester Research Inc., commissioned by billing technology company Amdocs Corporation. 40% of the survey respondents conceded that interacting with chatbots is more convenient and faster.

Forrester surveyed 7,000 consumers in the Americas, Europe, and Asia. The problem with chatbots, according to 78% of those surveyed, is their failure to understand complex human needs. 57% also listed the inability of bots to handle multiple questions at the same time.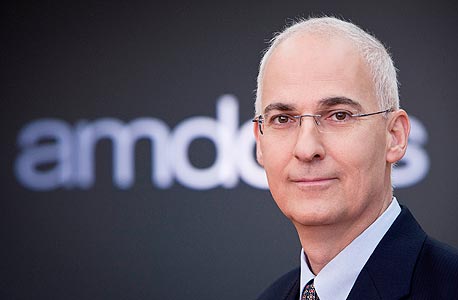 Amdocs CEO Eli Gelman

The study was published on Tuesday, the same day Amdocs announced the launch Smartbot, a chatbot service for call centers, created in collaboration with Microsoft.

The study also forecasted that within five years 85% of customer interactions would be handled by Artificial Intelligence (AI) technology. 35% of consumers interact with virtual agents at least once a week, according to the survey.

Forrester found that consumers prefer bots that have a humanoid appearance. 36% prefer to interact with a "female" bot, compared to 14% who prefer their bot to be male. The most sought after personality traits in bots are politeness, thoughtfulness, and intelligence, followed by humor. While 42% of service providers design youthful-sounding bots, only 18% of consumers said they want to interact with a younger-sounding bot.

The Amdocs-commissioned study concluded that service providers should invest in better personalization of their AI technologies, while in reality more resources are invested in information security and response speed.

Israeli-founded Amdocs is headquartered in Missouri. The company employs around 25,000 people. In 2016, the company's revenues totaled $3.7 billion.