Teva Negotiating Sale of Remaining Women's Health Assets, Report Says
CVC Capital Partners is nearing a $800 million deal for Teva's remaining Women's Health business, Bloomberg reported Thursday
Luxembourg-based private equity firm CVC Capital Partners is nearing a deal for Teva Pharmaceutical Industries Ltd.'s remaining women's health business, estimated at up to $800 million, according to a Thursday Bloomberg report. The deal could be closed in the next few days.
According to Bloomberg, no final decision has been reached and other bidders such as pharma company Chemo Iberica, S.A. are also showing interest.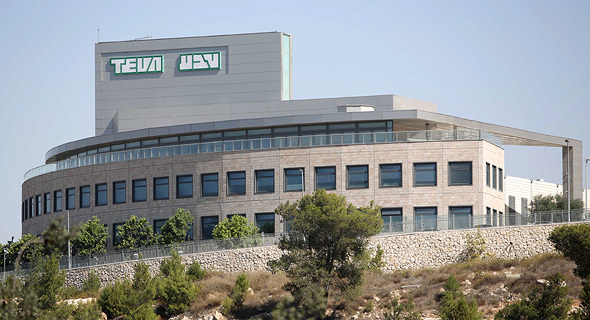 Teva's facility in Jerusalem

The report comes three days after Teva announced the sell of its New York-based intrauterine copper contraceptive Paragard business to medical equipment manufacturer CooperSurgical Inc. for $1.1 billion in cash. In the announcement Teva stated its intention to sell the rest of its Women's Health business as well as its Oncology and Pain businesses in Europe by the end of the year.

The company announced Tuesday that it received an FDA priority review for Trisenox, a drug for inducing remission in acute promyelocytic leukemia patients. Regulatory action for the drug is expected in the first quarter of 2018, after the expected date of Teva's Oncology divestment.

The company, which is looking to sell up to $2 billion in assets, is in financial trouble due to problematic business decisions that led to a debt of $35.1 billion, as well as declining generic drug prices and the forecasted arrival of generic rivals to Teva's main moneymaker Copaxone, the patent of which expired on August 2016.

On Sunday Teva's board announced the appointment of Denmark-born Kåre Schultz as the company's new CEO following a seven month period with Yitzhak Peterburg. Analysts have estimated that Mr. Schultz, who has more experience with specialty drugs than with generic drugs, will lessen Teva's focus on generics and increase its focus on innovation.