Sisram Stock Price Down on Market Debut
The Fosun Pharma subsidiary debuted on the Hong Kong Stock Exchange Tuesday
Sisram Medical Ltd, the Israel-based subsidiary of Singapore-based Fosun Pharma, drops on market debut at the Hong Kong Stock Exchange (HKEx) Tuesday.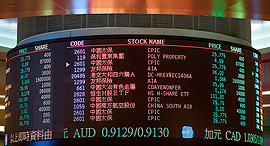 Hong Kong Stock Exchange

Trade in the stock started Tuesday with an 8.79 HKD price, dropping 8.5% to 8.1 HKD.

Formerly known as Alma Lasers, the cosmetic surgery company submitted a prospectus to HKEx on September 5, in which it detailed an offer of 110 million shares at a maximum offer price of $1.58 (HK$12.35).

Sisram Medical is the first Israel-based company listed on the Hong Kong stock exchange.

In 2014, Fosun bought 95% of the shares of Alma Lasers for $240 million through its pharmaceutical unit Fosun Pharma. The company announced its intention to float the laser maker in June.