Food-Tech Startup DouxMatok Raises $8.1 Million
The startup developed a product that makes sugar taste sweeter and could be used to decrease sugar levels in food items and beverages by 30%
DouxMatok Ltd. raised $8.1 million in a funding round led by Pitango Venture Capital Ltd., with participation from existing shareholders such as Mondelēz International Ltd. senior executive Gil Horsky and FoodLab Capital Ltd.

DouxMatok developed a product that makes sugar taste sweeter by maximizing the efficiency of transporting sugar to the taste buds and enhancing the sense of sweetness transmitted to the brain. According to the company, this leads to a more robust and longer-lasting sensation of sweetness.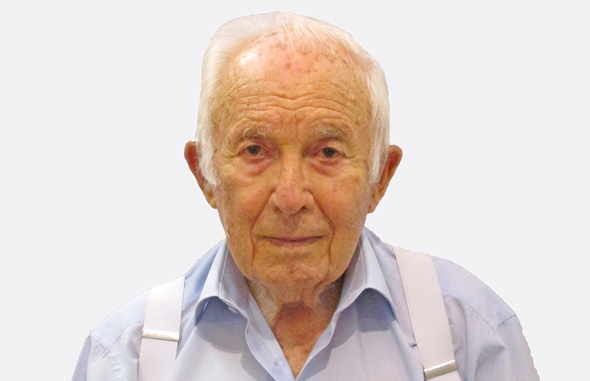 DouxMatok Co-Founder and Inventor Avraham Baniel

DouxMatok said that their product does not have the artificial flavors and aftertaste associated with artificial sweeteners, and that by using DouxMatok's solution, food manufacturers could decrease sugar content in their products by up to 30% while preserving flavor profiles.

The company intends to use the money to commercialize its product by the end of 2018.

DouxMatok was founded in 2014 and is based in Petach Tikva, 6.6 miles east of Tel Aviv.

The company's technology was developed by Avraham Baniel, and the company is led by his son, Eran Baniel, a serial entrepreneur working in the fields of food science, biotech and chemistry.

"This funding round allows us to accelerate our production capabilities and the commercialization of our solution," said Eran Baniel. "We hope that DouxMatok will become a leading brand in the effort to decrease sugar consumption, so we can continue to enjoy all those foods we love more healthily."

"DouxMatok's potential is tremendous. The company proved its ability to reach desired sweetness while meaningfully lowering sugar content. Major food companies are actively looking for healthier alternatives to added sugar," said Ittai Harel, managing general partner of Pitango Venture Capital, who led the round. Mr. Harel added that the company is looking to use the money to hire dozens of employees.