Via CEO Sketches Ambitious European Plans
Shuttle-sharing company Via plans to leverage Mercedes-Benz Vans partnership to operate in all major European cities within five years
New York-headquartered shuttle-sharing company Via Transportation Inc. has ambitious European plans. Within the next five years the company intends to operate in all major European cities, Israeli-born Via CEO and co-founder Daniel Ramot said. The company banks on backer Daimler for assistance in getting regulators across the continent to aid the required lobbying efforts.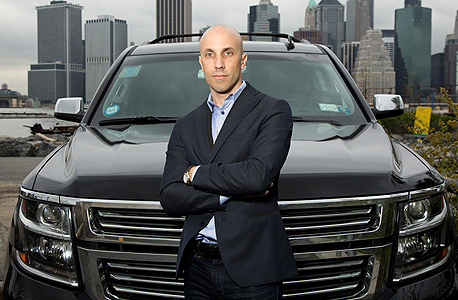 Via CEO and co-founder Daniel Ramot

Earlier this month Mercedes-Benz Vans, Daimler AG's van division, and Via announced a partnership to establish a joint venture to explore ride-sharing opportunities in Europe. As part of their partnership, Via has raised $250 million from Mercedes-Benz Vans and is planning to develop an autonomous car in collaboration with the German automaker.

In London, Via and Mercedes-Benz plan to offer a minicab service. Daimler, Mercedes-Benz's parent company, owns Hamburg-based popular ride-hailing service MyTaxi, which merged in 2016 with London-based black cab-hailing service Hailo. Mr. Ramot names Uber as a London competitor.

On Friday, London's transportation authority announced that Uber would not be issued a new license when its current one expires on September 30. Transportation for London, the city's licensing authority, said that this was in response to Uber's failure to cooperation with the city's regulatory bodies.

The European subsidiary of Via and Mercedes will function as a separate entity run by an independent CEO appointed by the two companies. The new company will launch its operations in London, Mr. Ramot said.

"We want to dominate Europe's ride-sharing market," said Mr. Ramot in an interview with Calcalist. "I believe that within two years we will operate in four or five major cities in Europe. We want to reach all major European cities within the next five years," he said.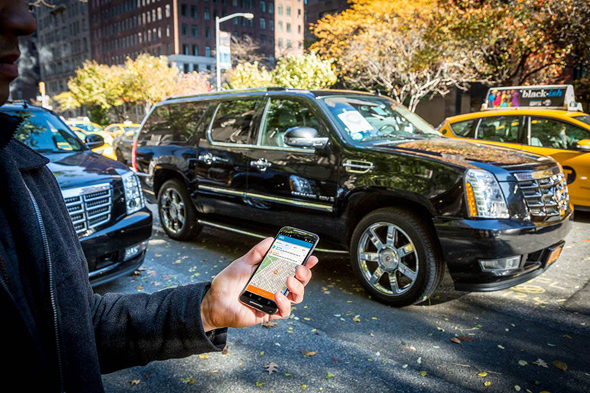 Via ride-sharing service in New York

"In the past two years, there has been a growing recognition of the need for ride-sharing services, because cities no longer have the space for private cars. Mercedes has recognized it," Mr. Ramot said.

"In countries with more severe regulation, we plan to team up with operating cab and bus companies and city-operated private companies. This way, we can penetrate cities where Uber and other competitors do not operate, in Italy, Germany, Denmark and Spain," said Mr. Ramot.

He added that as one of the biggest employers in Europe, Daimler can assist Via in relationships with regulators in Germany and elsewhere in the continent.

According to Mr. Ramot, Via first met with Mercedes-Benz representatives shortly after the company was founded, and began collaborating with the German automaker on a South Orange County, California-based shuttle service launched at the end of 2015. The service, VIA SOC, combined Mercedes-Benz Metris vans and VIA technology. Following the successful pilot, VIA plans to operate 3000 Metris vans in New York by the end of 2018, in addition to the planned European takeover.

Unlike other ridesharing companies, Via's operational model requires heavy investments in each location, leading the company to focus on strategics launches in the U.S. and now in Europe. "We need substantial capital in order to grow and succeed in new markets. Once in a generation, you get an opportunity to replace the company that controls the market, and our investors see a huge potential," Mr. Ramot said.