Mayo Clinic Signs Agreement with Sleep Disorder Device Manufacturer
Itamar Medical develops and manufactures medical diagnostic devices for sleep apnea and cardiovascular diseases
The Mayo Foundation for Medical Education and Research, also known as the Mayo Clinic, signed a purchase agreement with Israel-based medical diagnostics company Itamar Medical Ltd., the latter announced Sunday.
Established in 1997 in Caesarea, a wealthy coastal Israeli town built near the ruins of the Roman provincial capital, Itamar Medical develops and manufactures non-invasive diagnostic devices for sleep disorders and cardiovascular diseases.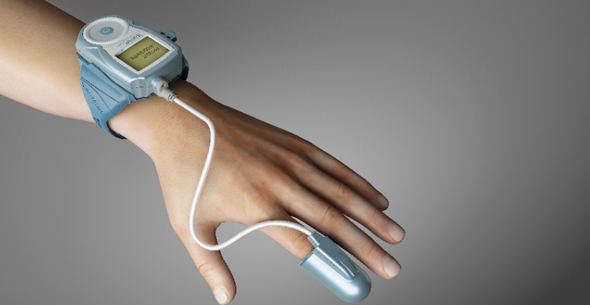 The WatchPAT device

Mayo Clinic, a Minnesota-based nonprofit medical practice and research group, agreed to purchase an undisclosed amount of Itamar Medical's WatchPAT device, according to the announcement. The agreement was signed for a duration of three years starting May 2017, and is subject to automatic renewal of one-year periods.

Itamar Medical's device, a new version of which was approved by the FDA in February, enables home testing of obstructive sleep apnea in a simple and comfortable way compared to traditional testing methods. Sleep apnea, a disorder characterized by paused or shallow breaths during sleep, occurs in 25% of American adults according to a 2013 study published in the American Journal of Epidemiology.

Itamar Medical has estimated in the announcement that the agreement will not significantly impact its expected revenues and profit.