Home Turf Key in China Co-Working Land Grab
Market leader WeWork has more money, but Chinese competitor UrWork can leverage a better understanding of the local customer, the company's head of strategy said
In the battle for China's shared office space market, New York-headquartered shared workspace company WeWork has the apparent advantage and superior financial backing. But money and recognition have proved insufficient in the past for foreign market leaders entering China.

At the end of 2016, the co-working space market in China had $640 million in revenues, according to a South China Post report. With the Chinese government actively pushing to promote innovation and entrepreneurship, the market is only expected to grow.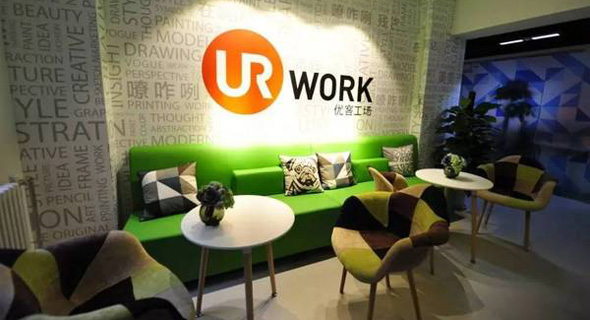 UrWork Workspace in China

In August, New York-headquartered shared workspace company WeWork announced it received a $4.4 billion investment from Softbank Group Corporation. WeWork said it intends to invest $1.4 billion into three new subsidiaries, WeWork China, WeWork Japan and WeWork Pacific, which will focus on Southeast Asia and Korea.

A relative newcomer, UrWork, founded in 2015, appeared at first as a minor threat for WeWork, but that is now changing as the company is making its first global steps.

Earlier this month UrWork announced a $3 million investment in Indonesia-based shared workspace company ReWork. On June, the company opened its first location in Singapore. UrWork further plans to open offices in Los Angeles, San Francisco, New York and London. Company executives maintain that this planned expansion is part of its efforts to help Chinese startups break into global markets. Last week, WeWork filed a lawsuit in a U.S. District Court, alleging the Chinese competitor infringes on its trademark name, logo and design concept, and demanding to stop the launch of UrWork's Manhattan offices.

WeWork enjoyed rapid growth in recent years, expanding from two workspaces and a thousand employees in 2010 to around 15 thousand employees in 155 offices around the world. Valued at $20 billion and operating in 160 work spaces in 52 cities around the world it dwarfs the Chinese competitor.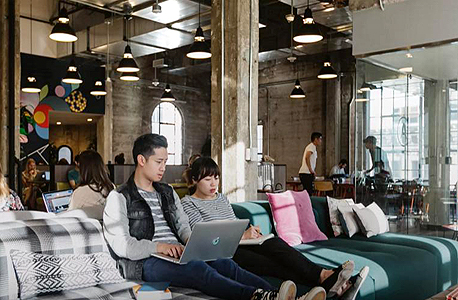 WeWork office in Shenghai

With eight offices in 20 major cities in China, UrWork is valued at $1.2 billion. The company raised $236 million to date.

But current size may not be the deciding factor. Global brands like Uber and Ebay have tried to take over the Chinese market, only to succumb to local competition from Chinese companies Didi Chuxing and Alibaba Group respectively.

"Many foreign companies came here and failed because the Chinese market is very complicated, and because domestic companies have a better understanding of the local customer," said Zhang Peng, Chief Strategy Officer at UrWork. "We do a lot that WeWork doesn't do, like creating accelerators for local startups and assisting Chinese companies in entering the global market."

Competing with Uber, Didi Chuxing artfully partnered with Tencent's popular messaging service WeChat to win the market. UrWork partnered with Ant, the financial arm of the Alibaba Group, one of its investors.

As part of its works with resident startups, UrWork offers the companies meetings with potential investors and business management and entrepreneurship courses. The company is also planning to offer legal services in the future.

"Joint work spaces take up 10% of office spaces in cities like London but only 3% in Beijing and 5% in Shanghai, " said Zhang Peng. "The market is expected to grow very quickly in the next years. No company can kill the other."