Dell Introduces PC-Mobile Mirroring Service
The service will allow users to answer phone calls and use phone-installed apps on their computers
On Thursday, computer manufacturer Dell introduced a new software product that mirrors smartphones on PCs, in a conference in Beijing. The service will be integrated in all Dell manufactured PCs starting October, synchronizing both iPhones and Android phones with Dell's Windows computers.
The new software will enable users to answer calls to their phones on via the computer, or make phone calls on their computer using their phone's contact list; read, write and send SMS from their computers; open and mirror various notifications from their phone on their computer; and access, deploy and play all apps installed on their phone from their computers.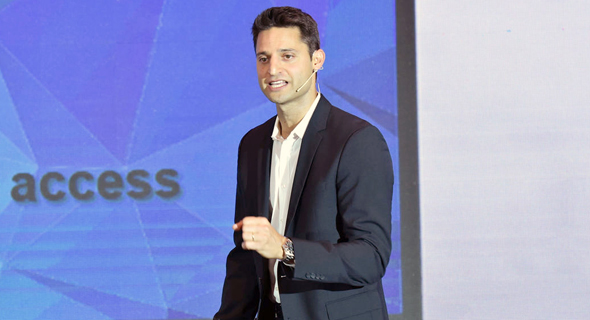 Oren Inditzky, director of software innovation at Dell
"I realized our users need to constantly split their attention between their computer and smartphone screens, and understood Dell has a huge opportunity to be the first to offer a complete integration of smartphones and computers," said Oren Inditzky, director of software innovation at Dell in an interview with Calcalist on Sunday.
Dell developed the service in collaboration with Israel-based screen mirroring startup Screenovate Technologies Ltd, according to one source familiar with the matter who spoke on conditions.
Established in 2009 in Ra'anana, 8.5 miles (14 km) north of Tel Aviv, Screenovate developed a software that enables users to mirror their smartphone screen on their computer or TV and also to scan, print, and copy files. In 2014, Intel's venture arm, Intel Capital, invested in the company.
The service will let users answer the phone while continuing their previous activities on the PC, Mr. Inditzki said.