Your First Investor Meeting, a Survival Guide
Your first meeting with a potential investor is critical because you probably won't get another chance. Do your homework
Your ideal investor is so enthusiastic about your idea that he or she will happily invest in your venture based solely on trust and faith in your entrepreneurial talent. Most investors are not like that.

Serious investors do their homework. They come to a meeting prepared with questions and expect detailed and grounded answers before they even begin to talk about money. Your potential is measured, in part, by your ability to provide accurate and quick answers. To do that, you should know in advance what they are going to ask.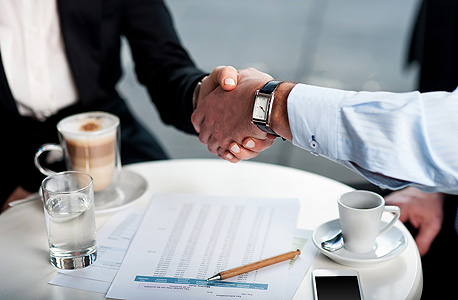 Business meeting (illustration)

Your first meeting with a potential investor is critical because you probably won't get another chance. Take advice from anyone who can help, and do your homework.

Here are a few basic questions you can expect, and should be prepared to answer:

Who are the founders? What experience are they bringing to the table and what made them decide to work together? The old trope of a bunch of college/high school/work friends who simply wanted to do something together no longer packs a punch. The tech market has matured, and many investors and entrepreneurs have already gone through several rounds in other projects. The search for a winning team has become more professional and rigorous, and investors have less time and patience for trial and error.

Is your team complete? Do you still need to fill a key role? What important startup positions can the founders fill and what are their special talents and expertise that could increase an investor's trust in this team? This is information you need to have at the ready. You should also know how committed the founders are. Did you and any other founder invest your own money in the start-up? If yes, let the investor know. It shows commitment and belief in your dream.

How much money you want and how do you plan to use it? How much will you need to spend on development? On marketing? On patent registration, rent, server maintenance, employees, and consultants? Prepare a budget that is detailed and realistic. What will your monthly burn rate be? How does that rate compare to other projects in your field that are at the same stage? You don't want to appear too wasteful, too optimistic or too thrifty.

What is your business model? You should have a business model. Do you have a revenue forecast? What model is it based on? Not every venture, in every field and at any stage can create a serious revenue forecast, and you don't want to offer a revenue forecast that is not grounded in data. So consider whether or not you justify not having one. Some ventures are not build to create serious revenues (at least not during the first few years) and are focused instead on bringing a lot of users and creating value. Is that your story? If so, you should tell the investor.

If the revenue generation of your startup is unclear, the investor will likely want to understand how you plan to market your product. How will you bring in users? What marketing channels do you intend to use? If your field has a commonly accepted price for user acquisition (very common in fields like gaming, gambling, ad-tech, e-commerce, etc.) you should know that price. This point emphasizes the importance of having in your team someone who knows the industry inside and out. Some areas are considered so complex that it will be very difficult to raise money without a real "industry expert."

This post was originally published on TheOnlineStartup .

Adv. Zachi Zach is a lawyer and a mentor in the online industry, specializing in online gaming, adtech, ecommerce and other online related fields. Among others, Zachi serves as Of Counsel to the law firm of Pearl Cohen, an international law firm with offices in the US, Israel and the UK.

Zachi is also the author of The Online Startup blog: www.zachizach.com.