Pharma Companies Arcturus Therapeutics and Alcobra to Merge
The merged entity will develop treatments for infectious diseases, cystic fibrosis, and rare liver diseases
San Diego, California-based Arcturus Therapeutics, Inc. will merge with Nasdaq-listed Alcobra Ltd., the companies announced Thursday. The all-stock merger has been unanimously approved by the boards of directors of both companies and is expected to close during the fourth quarter of 2017.
Established in 2013, privately held Arcturus Therapeutics develops RNA-based treatments for rare and orphan diseases using patented technology that enables the targeting of genes. RNA plays an essential role in the coding, decoding, regulation, and expression of genes in both animals and viruses.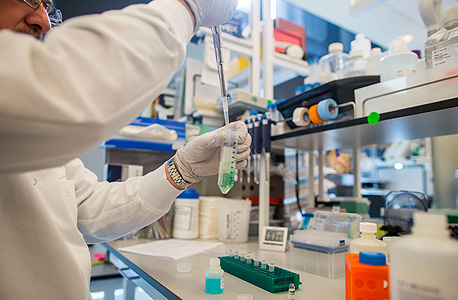 Pharmaceuticals

Established in 2013, Tel Aviv-headquartered Alcobra develops medications for central nervous system disorders such as ADHD. In January 2017 the company suspended a substantial portion of its research and development activities following unsatisfactory advanced trials of a drug for treating ADHD in adults and announced it is pursuing strategic alternatives.

The new company, named Arcturus Therapeutics Ltd., will develop RNA medicines in areas including infectious disease, cystic fibrosis, and rare liver diseases. Arcturus president and CEO Joseph Payne will remain the CEO of the merged entity. The new company's board of directors will include three members chosen by Alcobra and four members chosen by Arcturus.

Alcobra shareholders will own approximately 40% and Arcturus shareholders will own approximately 60% of the merged company, based on a valuation of Alcobra at $46.7 million. The valuation is based on the expectation that Alcobra would have $35 million in cash reserve at closing, which will be used to fund research milestones and early clinical development.

"RNA medicines have the potential to cure diseases by addressing the underlying genetic cause rather than treating the symptoms," said Arcturus executive chairman Stuart Collinson.

"Arcturus has an impressive RNA platform, validated partnerships with leading biopharmaceutical companies and promising proprietary rare disease programs," said Alcobra interim CEO David Baker.