Gastro Medical Device Startup Raises $8 Million
Israel-based Colospan develops a device that prevents inner-body leaks after intestinal surgery
Colospan Ltd., a gastro medical device startup headquartered in Kfar Saba, 15 miles (25 km) north of Tel Aviv, has raised $8 million in a funding round, the company announced Wednesday.

The round was led by healthcare-focused venture capital fund TriVentures and an undisclosed international medical device company.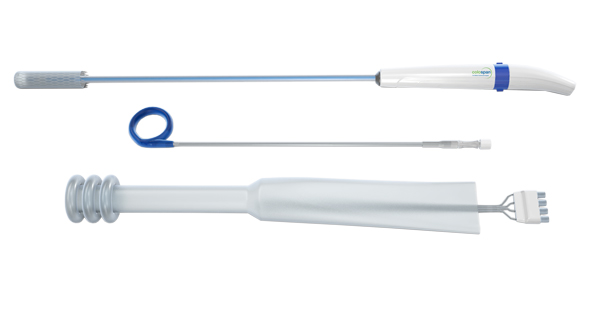 Colospan's device

Established in 2010, Colospan develops a silicone-based, tube-like device intended to prevent the leak of feces into the body cavity after surgery in the intestines or colon. Left untreated, the condition, called Anastomotic leakage, can lead to multiple organ failure or even death.

Colospan's device is meant to prevent or delay the for need colostomy—the surgical creation of an external bypass for the intestine or colon following the removal of a diseased part. It can be temporary, giving the gut time to heal before the healthy parts of the intestines are reattached, or permanent. Colospan's device creates an internal bypass and can be removed non-surgically after 10 days.

Colospan has also announced the successful completion of a first clinical trial in 60 patients, performed in Israel, Hungary, Belgium and Croatia. The trial showed leakage in 5% of patients, a lower than average rate, according to the company. Leakage rates vary between 1% and 30% depending on the type of surgery, according to a 2009 study published in the Journal of the American College of Surgeons.

Colospan intends to use the funding for a clinical trial towards approval from the U.S. Food and Drug Administration, and also to market the device in Europe based on its CE Mark (European conformity) permission, received in 2014.