Tencent Leads $11 Million Investment in Smart Farming Startup
Phytech developed in-ground sensors that monitor irrigation levels, providing farmers with recommendations via a mobile app
Tencent Holdings Ltd. led a $11 million round for Israel-based farming technology startup Phytech Ltd., the latter announced in a press release Thursday. Syngenta Ventures, the venture arm of Swiss seed and pesticide maker Syngenta, participated in the funding round.
Phytech developed in-ground sensors that monitor irrigation levels, providing farmers with recommendations via a mobile app. The company's technology is used by farmers in the U.S., Australia, and Israel.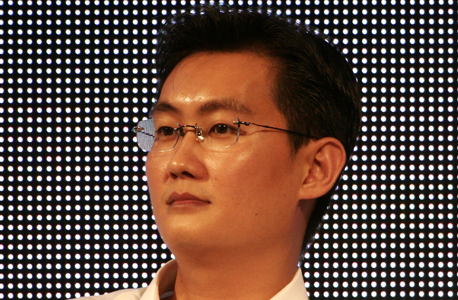 Tencent CEO Ma Huateng
Established in 1998 in Kibbutz Yad Mordechai, an Israeli rural community located around 3 miles to the north of Gaza Strip, as a farming information provider. The company was acquired in 2011 by CEO Sarig Duek.
With a stream of high-profile investments in recent years, Tencent has become China's top Silicon Valley corporate investor. The company behind popular Chinese messaging services WeChat and QQ, Tencent is the second largest foreign investor in the technology sector in the U.S., after Samsung Group. Since 2011, Tencent has invested in 41 tech startups in the U.S., joining fundraising rounds worth $3.5 billion, excluding investments in public companies, according to a June Wall Street Journal report.
In 2016, Tencent acquired Finland-based mobile gaming company Supercell in a $8.6 billion deal.
In 2015 the company participated in a $530 million investment in Uber-rival Lyft.
In 2013, it invested in Snap.
"The individual farmer sees tightening margins, and overall planetary food producing capacity is challenged by climate change, topsoil erosion, water stress, urbanization, and more," said David Wallerstein, a senior Tencent executive vice president, in a press release. Phytech's technology can boost productivity while reducing water usage, Mr. Wallerstein added.
500 agricultural startups are currently operating in Israel, according to Finder, a database operated by Israel-based non-profit organization Startup Nation Central. Israel-based agricultural startups raised $133 in the first three-quarters of 2017, compared to $106.7 million in 2016, according to Finder. Finder currently tracks over 5,300 Israel-based technology companies.