Avery Dennison Invests in Material Technologies Developer Gauzy
Founded in 2009, Gauzy is known for its smart glass products, among them an embedded switchable window film that can alternate from clear to frosted
The Avery Dennison Corporation, a Glendale, California-headquartered materials manufacturer, has invested in Tel Aviv-based material technologies developer Gauzy, the companies announced Tuesday. Details of the investment were not disclosed.

Founded in 2009, Gauzy is known for its smart glass products, among them an embedded switchable window film that can alternate from clear to frosted with the touch of a button. The company develops and manufacturers liquid-crystal-based materials, films, applications, and solutions used in buildings, cars, consumer electronics, and solar panels.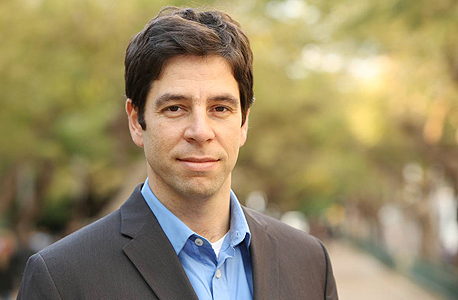 Gauzy CEO Eyal Peso

Avery Dennison is operating in more than 50 countries and has more than 25,000 employees. It serves the consumer packaging, graphical display, logistics, apparel, industrial and healthcare industries. In 2016, the company reported sales of $6.1 billion.

Avery Dennison's will collaborate with Gauzy to develop and market products for the Avery Dennison's window film portfolio.

"We are delighted to be working with the innovators at Gauzy on the continuing development

and expansion of their exciting switchable film technology," said Georges Gravanis, president of

Avery Dennison's Label and Graphic Materials business group in a press release.

"As a strategic investor, Avery Dennison will significantly elevate our distribution network with their extensive reach in the retrofit market," Gauzy CEO and co-founder Eyal Peso said.