Social Gaming Company Playtika Buys Mobile Gaming Startup
This is the fifth Israel-based acquisition for Playtika, which was bought last year by a Chinese private equity consortium
Social gaming company Playtika acquired Israel-based gaming startup Jelly Button Games Ltd. for tens of millions of dollars, the companies announced Monday.

This is Playtika's tenth acquisition in the last five years and the fifth one in Israel. Playtika itself was acquired by a Chinese private equity consortium led by Beijing-based game developer Giant Interactive for $4.4 billion last July, but still operates as an independent company from its headquarters in Herzliya, 9 miles north of Tel Aviv.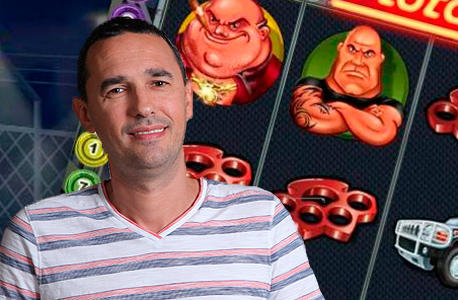 Playtika Co-founder and CEO Robert Antokol

Founded in 2011, Tel Aviv-based Jelly Button develops free-to-play mobile games. The company, which has around 80 employees, did not raise any funds since 2013, when it received a $1.5 million in a seed round led by Tel Aviv-based investment group Kaedan Capital.

"Since our first acquisition in 2012, Playtika has been successful at identifying promising products and teams and leveraging our marketing, monetization, and analytics capabilities to materially grow our acquired businesses," Playtika Co-founder and CEO Robert Antokol said.

"We acquire companies after identifying a quality product to which we can apply additional layers of BI, marketing and monetization," Playtika's chief financial officer Arik Sandler told Calcalist in an interview. "In most companies we acquired we have been able to increase their activities by 20-30 fold in a very short period of time".

Playtika specializes in social gaming — games played on platforms that allow for social interaction such as Facebook — but has been implementing an aggressive growth strategy by buying companies outside its core areas. Playtika is currently in advanced talks to buy two other companies, one Israeli and one European, Mr. Sandler said.