Teva Loses Copaxone Market Exclusivity
Rival Mylan received FDA approval for its generic versions of Copaxone, Teva's flagship drug
Pharma company Mylan N.V. received the approval of the U.S. Food and Drug Administration for its generic versions of Teva Pharmaceutical Industries Ltd.'s star drug Copaxone and will begin shipment very soon, Mylan announced Monday.

Copaxone is used to treat relapses in patients with Multiple Sclerosis, a chronic inflammatory disease of the central nervous system. Developed in the 1990s, the drug netted the company around $40 billion over the last two decades. Teva's patent expired last August, prompting a race for the generic version of the lucrative drug. Copaxone costs over $91 thousand a year in the U.S.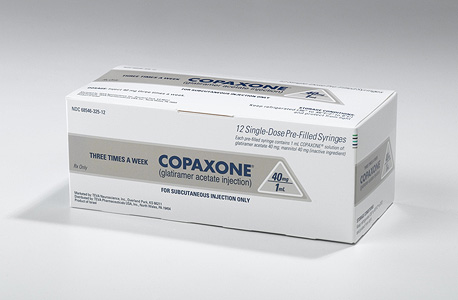 Copaxone

Mylan was one of the first applicants for the generic version of the drug, and as such might be eligible for 180-day exclusivity, though the FDA has not made a formal statement on the matter at this time. Momenta Pharmaceuticals, Synthon, and Dr. Reddy's Laboratories are other generic drug companies still in the running, having submitted FDA applications at the same time as Mylan.

Teva's stock dropped by 6% by Monday's market close, while Mylan's rose by 5%.

Teva is currently in the process of divesting non-core assets in an effort to lessen its massive multi-billion debt, incurred following a series of problematic business decisions. The company does not currently have a blockbuster replacement for Copaxone.