Lonza to Open Research and Development Center in Israel
The company is looking to boost the research and development projects of its pharma and biotech division
Basel, Switzerland-based life sciences company Lonza is establishing an innovation center in Israel, the company announced Monday. The center will be situated in the Life Science Park of Haifa, a port city 58 miles (93 km) north of Tel Aviv.

The 1,000 square meters facility is expected to begin operations by the end of the year and hire 15-20 staff members in 2018. Lonza is looking to leverage Israel's scientific strength in areas such as engineering, software and cell and molecular biology and boost the research and development projects of its pharma and biotech division.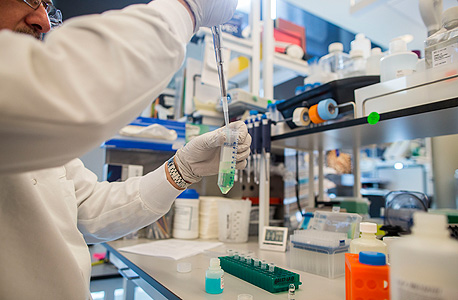 Lab (illustration)

The center's team will work with local industry and academic experts through collaborations and sponsored research, and Lonza has already signed formal agreements and conducted talent scouting at Tel Aviv University, the Weizmann Institute of Science, and the Technion - Israel Institute of Technology subsidiary Technion Research & Development Foundation Ltd.

"Through its growing reputation as a biotech hub, Israel offers Lonza an opportunity to expand our capabilities and bring transformative technologies and offerings to Lonza Pharma&Biotech customers. That's why we chose to establish the Lonza Collaborative Innovation Center in Israel," said Marc Funk, chief operating officer of Lonza's pharma and biotech division.

Research & Development Associate Director at Lonza Eytan Abraham is in charge of the center's establishment.