With Alexa, Amazon Wants to Reinvent Search
In an interview with Calcalist, Amazon's manager of voice and advanced natural user interface Assaf Ronen described the company's search strategy. Earlier this month, Amazon announced plans to open a new research and development operation in Israel dedicated to Alexa's shopping capabilities
Alexa's shopping capabilities currently enable users to create shopping lists and order takeout, but Amazon has bigger plans for its service. The company aims to reinvent the online search experience, said Amazon's manager of voice and advanced natural user interface Assaf Ronen, in an interview with Calcalist Sunday.
First announced in 2014 alongside the Echo devices it connects to, Alexa is Amazon's voice-controlled personal assistant. The service is currently capable of streaming music, interacting with various automated smart home devices, providing weather and sports updates and delivering messages and emails, all using voice commands.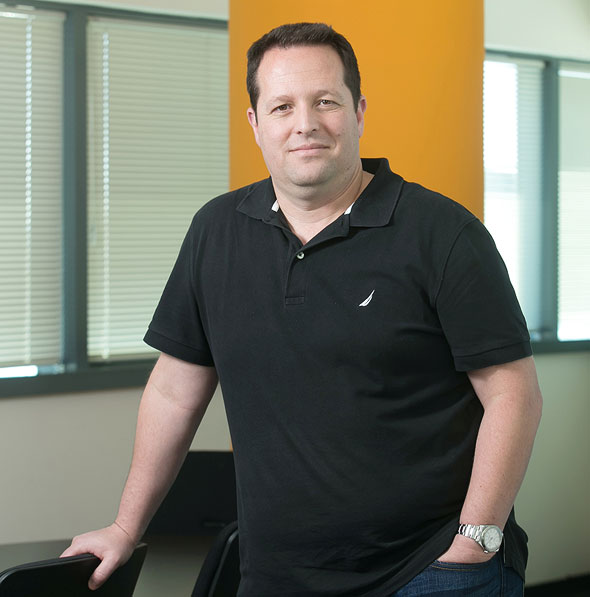 Amazon Vice President Assaf Ronen

"Currently, only a few people have a personal human shopper that knows everything about them and can do their shopping for them according to their preferences," Mr. Ronen said. "We want to provide that experience for everyone. Imagine getting up in the morning, brushing your teeth and running out of toothpaste. The easiest action is to let your smart assistant know and let it take care of the problem for you."

"We'll reinvent search. You want a search tool that will provide the best results, personalized specifically for you, for shopping. To realize that vision we need to overcome engineering challenges."

On October 2 Amazon announced the opening of a new Alexa Shopping research and development center in Israel, following the leasing of two new office spaces in June, one in Tel Aviv and one in the northern port city of Haifa, confirming previous Calcalist reports.

Understanding natural language is the basis of understanding the user and communicating with the user, Mr. Ronen said, adding that natural language processing and precision search will be the focus of Amazon's new operations in Israel.

The company is currently looking to recruit 100 new local employees, according to its announcement earlier this month.

The company already recruited two top executives in the country. Yoelle Maarek, previously the head of Oath Inc.'s (formerly Yahoo) Israeli development center, will serve as Amazon's new Vice President of Worldwide Research. Eyal Itah, previously partner director of engineering at Microsoft and its top executive overseeing the company's cybersecurity research and development in Israel, will serve as the general manager of the new Alexa engineering team.

"It's just the beginning," Mr. Ronen noted, adding that Amazon considers the new operations a "strategic initiative."

Mr. Ronen himself was a general manager at Microsoft before leaving the company in 2014 for his current role as the head of Amazon's voice and advanced natural user interface shopping, expected to be a central element of Amazon's future shopping experience.

To gain a foothold in the Israeli labor pool, Amazon intends to hold two recruitment events. Registration for the events is currently exceeding the company's needs, Mr. Ronen noted, adding the company had to reconsider venues due to capacity limitations.