New Teva CEO Kåre Schultz to Relocate to Israel
Mr. Schultz, who led Copenhagen-based H. Lundbeck A/S since 2015, will come to Israel and assume his new position by the end of the month
Teva Pharmaceutical Industries Ltd.'s new CEO Kåre Schultz will relocate to Israel and assume his new position by the end of the month, according to people familiar with the matter who spoke on conditions of anonymity.

Teva announced the appointment on September 11, bringing an end to a seven-month period with interim CEO Yitzhak Peterburg. Denmark-born Mr. Schultz has been serving as CEO of Copenhagen-based pharmaceutical company H. Lundbeck A/S since 2015.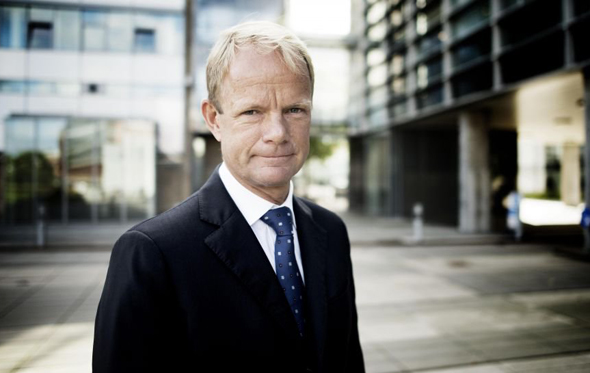 New Teva CEO Kåre Schultz

"I could easily see myself working at Lundbeck for many years," said Mr. Schultz at the time. "I just got an offer that I couldn't refuse, being CEO at one of the biggest pharmaceutical companies in the world."

At the time of the announcement, Lundbeck stated that it began to search for a replacement for Mr. Schultz while he remains in his position until further notice. Teva did not provide a timeframe for the planned regime change, stating that Mr. Peterburg will continue in his role until Mr. Schultz's relocation to Israel.

Mr. Schultz's base annual salary as CEO will be $2 million. He will be entitled to a performance-based target annual bonus of 140% of his annual base salary and will also receive $6 million in annual equity incentives, a signing bonus of $13.5 million in Teva shares and options, and $20 million in cash, to be paid in two equal installments.

Teva credits Mr. Schultz with implementing significant restructuring initiatives and a turnabout strategy in Lundbeck during his tenure. Teva is currently selling non-core assets to cope with debilitating debt accrued following the purchase of Allergan's generic arm Actavis in 2016 for $40.5 billion.

Teva has written off $6.1 billion in its August financial reports, adjusting its forecasted revenues downwards and sending its stock plummeting. The company experienced additional stock market trouble earlier this month following the approval of generic versions of its blockbuster drug Copaxone, which made the company around $40 billion in the past 20 years.