Nvidia Making First Steps on Journey to Become International Company, CEO Says
Over the last three years, the company's revenues from sales to automotive companies shot up, a result of increased use of autonomous driving features
Santa Clara, California-based chipmaker Nvidia Corp. is taking its first step on its journey to become an international company, the company's founder and CEO Jensen Huang said yesterday in a conference in Tel-Aviv. The statement may come as a surprise for those familiar with the industry juggernaut, and its rapid growth in recent years, which has turned it into one of the world's biggest chip companies in terms of market capitalization.

Mr. Huang, who founded Nvidia in 1993, was the keynote speaker at the company's graphic processors technologies event held yesterday in Israel for the first time. Held since 2009, this is the second time the event takes place outside the U.S. Over a thousand visitors attended the event in Tel-Aviv Wednesday, according to a company announcement published Wednesday. Earlier this year Nvidia held a similar event in Munich, Germany.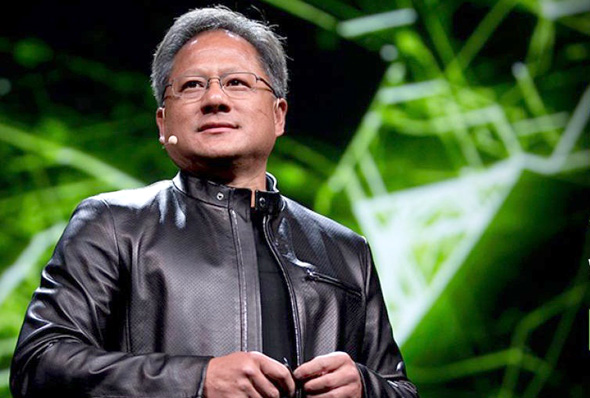 Nvidia founder and CEO Jensen Huang

"We are still a startup and our journey to become an international company has just begun," said Mr. Huang. "Historically we haven't been very proactive regarding investment in other startups because we have our own ideas and we like to develop them. That may change because we would love to see good ideas reach the market faster and if we can offer assistance in ways, others cannot then we'll do that."

In 2016 Nvidia set up research operations in Israel. The company has also invested in three Israel-based startups, so far. Nvidia currently employs a 20 person team in Israel, Mr. Huang said, adding that the local ecosystem appeals to the company due to the high-number of startups focusing on artificial intelligence technologies.

Over the last three years, the company founded by Mr. Huang increased its annual revenues by 68%—from $4.1 billion in the fiscal year 2014 to $6.9 billion in the fiscal year 2017. The uptick in the use of its chips for artificial intelligence and deep learning applications increased the company's revenues, sending its stock price soaring and giving the company a current market capitalization of $118.6 billion.

Nvidia's chips are also increasingly used in autonomous driving systems. In the fiscal year 2017, the company generated revenues of $487 million from customers in the automotive industry, a near fivefold increase, compared to $99 million in revenues in the fiscal year 2014.

Earlier this month Nvidia presented a new computation system for autonomous cars, called Pegasus. The company also announced a deal with German postal service Deutsche Post AG, the operator of courier service DHL, to deploy a test fleet of autonomous delivery trucks.

"Autonomous vehicles are going to reach the road a lot faster than we think," said Mr. Huang at a press conference. By 2020 autonomous taxi fleets will already be in commercial production. Mr. Huang estimated adding that he expects Nvidia's market share in the domain would be "very high" due to the company's focus on fully autonomous capabilities.

"Everything that moves will be autonomous someday," Mr. Huang added.

In August Intel closed a $15.3 billion deal to acquire Jerusalem-based automotive chips company Mobileye and announced aggressive expansion plans in the country. Like Nvidia, Mobileye harnesses deep learning and artificial intelligence to enable autonomous features in cars.