Intel Capital Announces Venture Investments Totalling $60 Million
Intel's venture arm announced 15 new venture investments, announcing for the first time an investment in Tel Aviv-based startup Alcide
On Thursday, Intel's venture arm Intel Capital announced 15 new venture investments totalling $60 million in startups based in the U.S., Canada, China, Israel and Japan, announcing for the first time an investment in Tel Aviv-based cybersecurity startup Alcide.io.

According to the company, Intel Capital's investments in 2017 totalled over $566 million. "The job in Intel Capital is to focus on being the eyes and ears or the path finding operation for all of Intel," said Intel Capital's President Wendell Brooks in an interview with Calcalist in August. "I am meant to be putting investments out into the ecosystem that help us learn what the next technology trend is going to be and where the next opportunity is going to be and I want to make investments only in places where we add value to the portfolio companies," Mr. Brooks added.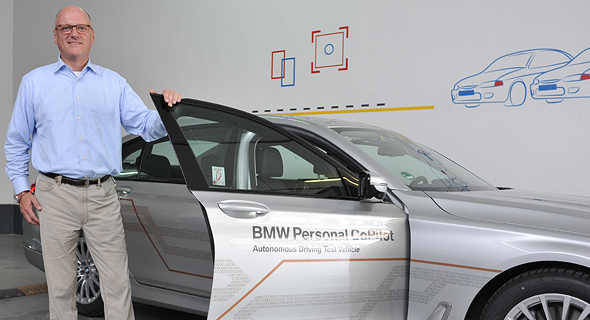 Intel Capital's President Wendell Brooks

As part of its recent investments, Intel Capital added three Israeli-linked startups to its portfolio. New York-based data mining startup Amenity Analytics IL Ltd. announced $7.6 million in Series A funding in August, naming Intel Capital as an investor. Tel Aviv-based cybersecurity startup Intezer Labs Ltd. announced $8 million in a series A funding round led by Intel Capital on Thursday.

Intel also named Tel Aviv-based data security startup Alcide.io as part of its portfolio. Established in 2016 and currently in stealth mode, Alcide develops a security service for containers and data centers. The company has 17 employees according to LinkedIn.

Alcide was one of the five startups accepted in March 2016 the Tel Aviv-based accelerator The Junction, which offers a six month growth and development program and initial funding of up to $100 thousand in exchange for company shares. Among the accelerator's strategic partners are HP, SAP, Munich-based insurance company Munich Re Group, Italian energy company Enel, and Melbourne-based telecommunication company Telstra Corporation Ltd.