JAL Ventures Raises $60 Million for New Venture Capital Fund
Based in Israel, the new fund will focus primarily on defense technologies
Israel-based Venture Capital firm JAL Ventures Ltd. is raising $60 million for a new fund, the company announced Monday.

JAL Ventures was founded in 2004 and is headquartered in Herzliya, 9 miles north of Tel Aviv. The firm specializes in early-stage Israeli tech startups with a focus on online services, communications, ecommerce, security, and defense sectors.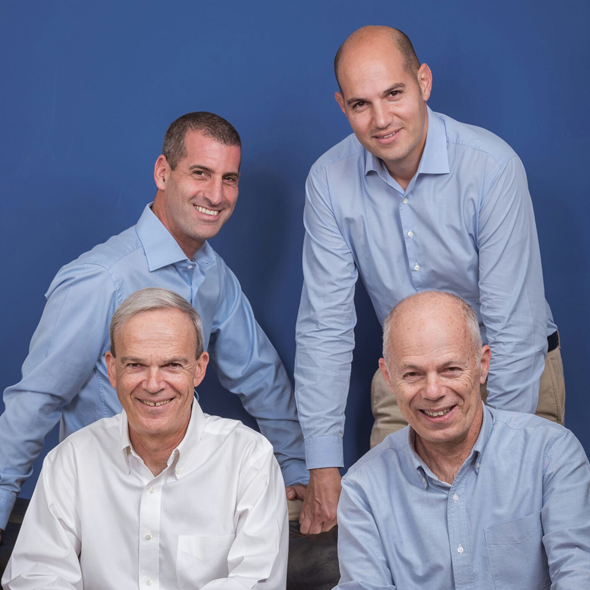 Tal Shaked, Yair Elbaz, Amiram and Joshua Levinberg of JAL Ventures

JAL Ventures portfolio companies include such as are communication platform Nanorep, acquired by LogMeIn, Inc. for $45 million in August, and digital printing technologies developer Matan Digital Printers, sold to Electronics For Imaging, Inc (EFI) in 2015.

JAL Ventures said that it intends to make $3-5 million investments in tech companies with annual sales of at least $1 million in the SaaS and defense technology sectors.

JAL Ventures founders Amiram Levinberg and Joshua Levinberg co-founded satellite telecommunications company Gilat Satellite Networks Ltd. They were joined at the new fund by Tal Shaked, a former Gilat executive, and Yair Elbaz, founder of Israel-based venture firm Greencell Ventures.

The new fund will focus primarily on defense technologies, said Joshua Levinberg in an interview with Calcalist Monday.

"We will only invest in companies developing non-fatal defense technologies, such as camouflage technologies, and whose clients are governments and armies," Mr. Levinberg added.

The new fund already added three Israel-based startups to its portfolio: cloud security company Dome 9 Security Ltd., travel-tech company Fornova Ltd. and defense company Multispectral Camouflage Ametrine Technologies Ltd.