Teva's Blockbuster Drug Takes Another Generic Blow
Mylan and European Partner Synthon won U.K. patent case related to Teva's Copaxone
Generic drug manufacturer Mylan N.V. and European partner Synthon won a U.K. patent case related to Teva Pharmaceutical Industries Ltd.'s blockbuster drug Copaxone, the companies announced today.

The U.K.'s High Court of Justice invalidated all patent claims related to the 40 mg/mL version of Copaxone, Teva's $80-90,000 a year drug for treating relapses in patients with multiple sclerosis, a chronic inflammatory disease of the central nervous system.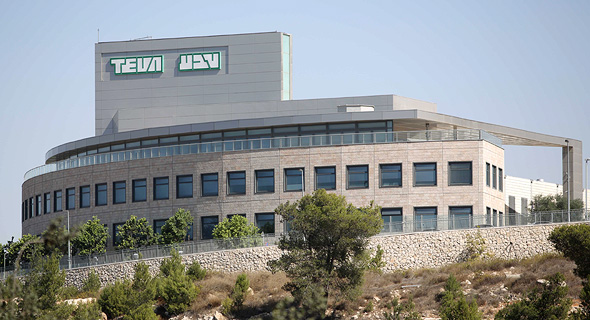 Teva Pharmaceutical Industries' Jerusalem factory

In September, the Technical Board of Appeal (TBA) of the European Patent Office (EPO) revoked the last of Teva's patents in Europe following an opposition filed by Synthon. The EPO enables applicants to file patents in a single, unified procedure but grants multiple national patents rather than a single European patent.

Over the past eight years Mylan has overcome multiple patent litigations and injunction proceedings from Teva in the U.S., Europe and India, the company said, adding that it is still fighting a patent infringement action filed recently in Ireland against Mylan's Irish subsidiary Mylan Teoranta.

Earlier this month both Synthon and U.S.-based generic drug maker Alvogen received European approval for their generic versions of Copaxone 40 mg/mL; both companies have been marketing a generic version of Copaxone 20 mg/mL in Europe since 2016. Around the same time, Mylan received approval from the U.S. Food and Drug Administration for generic versions of both Copaxone 40 mg/mL and Copaxone 20 mg/mL.