Continental, Delphi, Leading Bidding War for Cybersecurity Company
Four auto parts makers are bidding for Argus Cyber Security, offering $400-450 million
Update: Continental AG and Delphi Automotive LLP. are the two companies leading the bidding war for Israel-based automotive cybersecurity company Argus Cyber Security Ltd., according to people familiar with the matter who spoke on conditions of anonymity. The companies are offering between $400 and $450 million, these people added.
Argus Cyber Security Ltd. is in negotiations with bidders interested in buying the company, according to three people familiar with the matter who spoke on conditions of anonymity.
The bidders for Argus, who are offering $400-500 million, are Robert Bosch GmbH, Continental AG, Magna International Inc, and Delphi Automotive LLP, who are four of the world's largest auto parts manufactures, the sources said.
Bosch and Continental declined to comment, and Magna and Delphi have not yet responded to inquiries by Calcalist.
As cars become more and more connected, vulnerability of cars to hacking attempts increases. In 2015, Chrysler recalled more than one million vehicles that were connected with the company's Uconnect system after the automaker discovered a security breach in the software that exposed the drivers to the risk of having their cars remote controlled by hackers.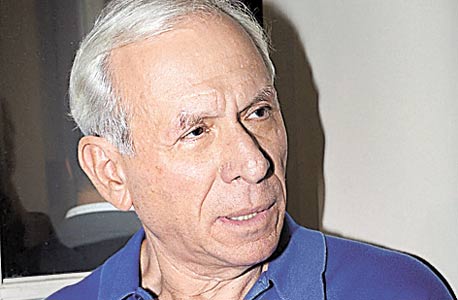 Co-founder and Chairman of Argus Cyber Security, Zohar Zisapel

Argus develops information security solutions for communication systems in cars, intended to prevent hackers from controlling critical systems such as brakes, engine and wheel. The company's technology tracks data within the car's communication systems to detect security breaches.

Founded in 2013 by former officers of Unit 8200, the Israeli military's equivalent of the NSA, Argus has raised $30 million to date. In 2016, Argus completed a $26 million second funding round led by Canadian automotive supplier Magna International Inc., German insurance company Allianz SE, and Japanese financial services company SBI Group. In 2014 it raised $4 million from Israeli venture capital firms Magma Venture Partners General Partner Ltd. and Vertex Ventures Israel, among other investors.

Argus operates a research and development center in Tel Aviv and has offices in Redwood City, California, Detroit, Stuttgart and Tokyo. Former senior executive at General Motors Lavern Sola is the company's president in North America. Michael Muller, a former Daimler executive, is president of the company's operations in Europe, the Middle East and Africa.