With New CEO in Seat, Teva Lowers Outlook
Outlook reflects an earlier than expected launch of a generic competitor to Teva's multiple sclerosis drug Copaxone
Teva Pharmaceutical Industries Ltd. Published its quarterly reports Thursday, lowering it's non-GAAP earning per share outlook for 2017 from $4.30-4.50 to $3.77-3.87. The company also adjusted its forecasted revenues for the year from $22.8-23.2 billion to $22.2-22.3 billion, and its forecasted operational cash flow from $4.4-4.6 billion to $3.15-3.3 billion.

In a conference call with investors, Teva's chairman Sol J. Barer said the company is not considering a stock offering as a way to generate revenue at the moment, adding afterwards that "all options are on the table," and that strategy discussion will continue with the company's new CEO as of Wednesday, Kåre Schultz.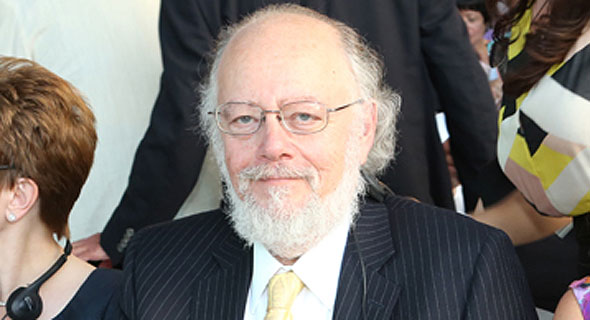 Teva chairman Sol J. Barer

The company's lowered financial outlook reflects the forecasted effects of an earlier than expected launch of a generic competitor to Teva's multiple sclerosis drug Copaxone, estimated to affect a $0.30 earning per share hit. Pressure on generic drug prices and an increasingly competitive environment in the U.S. market are also strong factors impacting the company. A lower cash flow from operations due to a reduction in net income and a delay in the resolution of Teva's working capital dispute with Allergan, scheduled to conclude in 2018, is another factor weighing the company down.

Teva reported a non-GAAP gross profit of $3.0 billion in the third quarter of 2017, a decline of 12% from the third quarter of 2016. The company's non-GAAP gross profit margin for the past quarter was 53.0%, compared to 61.0% in the third quarter of 2016. The company said the decrease was due to several reasons, including the lower gross profit and profitability of both the company's generic medicines and its specialty medicines businesses.

Compared to the third quarter of 2016, Teva reported an 18% decrease in research and development, mainly due to cuts made by the company, and a decrease of 9% in sales and marketing, mainly due to lower expenses in Venezuela following exchange rate adjustments and cuts.

Teva's EBITDA totaled $1.6 billion in the third quarter of 2017, down 16% compared to $1.9 billion in the third quarter of 2016. The company also reported higher GAAP and non-GAAP financial expenses, with the latter increased mainly due to higher expenses related to net foreign exchange losses and financial derivatives, as well as higher interest expenses related to the debt raised to finance the acquisition of Actavis Generics in 2016. The company wrote off $408 million in the past quarter as a result of an impairment of product rights and research and development assets related to the Actavis acquisition.

Exiting interim CEO Yitzhak Peterburg said the company is still intent on selling non-core assets to decrease debt load. Teva has already put aside $1.1 billion earned from the sale of its Women's Health and oncology businesses to pay its short term debt of $6 billion, Mr. Peterburg said.

Addressing the recent approvals of generic Copaxone rivals, Mr. Peterburg said that the lowered outlook for 2017 reflected the announced sell price of the competing generic version by Mylan N.V., which was lower than originally estimated. Teva's Copaxone sales have yet to be affected at this point, he added. In the third quarter of 2017, the company's blockbuster drug generated $1 billion in revenues, a 7% drop compared to the third quarter of 2016.

Mr. Peterburg added that Teva expects to launch several new drugs in the fourth quarter of 2017.