Former Teva Executive One Step Closer to Bringing Copaxone Rival to Market
Mapi Pharma announced a successful phase II clinical trial for its Copaxone equivalent GA Depot
Clinical stage company Mapi Pharma Ltd. announced a successful phase II clinical trial (testing efficacy and side effects) of a Copaxone equivalent called GA Depot today. The drug is injected once every four weeks, unlike Copaxone which requires daily or thrice-weekly injections.

Established in 2008 in Ness Ziona, around 13 miles south of Tel-Aviv, Mapi develops improved versions of existing successful drugs. The company was co-founded by Ehud Marom, who previously headed Teva's global operation team for Copaxone, Teva's multi-billion drug for treating relapses in multiple sclerosis patients.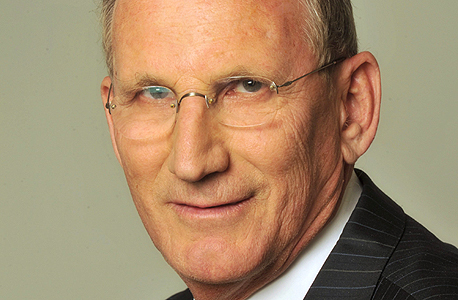 Ehud Marom, co-founder of Mapi Pharme

The study, which was approved by the Israeli Ministry of Health and conducted at eight clinical sites in Israel, enrolled 25 people who were previously treated for one year with Copaxone. The study achieved results that were comparable to Copaxone, according to the data provided in the company's statement, and Mapi said patients that completed the one-year study asked to continue treatment with GA Depot and not with the Copaxone.

"If the Phase III results replicate those of Phase II, GA Depot is expected to significantly improve the mode of treatment for patients with multiple sclerosis by significantly reducing the number of injections, easing the treatment burden and increasing patient compliance," said Aaron Miller, a neurology specialist at Mount Sinai hospital in New York, where the drug's future clinical trials are to be held.

"GA Depot, if approved, will provide patients with an improved quality of treatment experience at a reduced burden, and has the potential to become a leading therapy for multiple sclerosis," said Mr. Marom. Mapi intends to initiate Phase III trials in 2018 and is currently looking for the best partner to commercialize the drug, he added.