Qualcomm, Merck, Invest in Battery-Free Sensor Startup
Wiliot develops a Bluetooth-enabled sensor that harvests energy from radio waves
Wiliot Ltd., a semiconductor startup headquartered in Israel and San Diego, California, has secured a $5 million investment from chipmaker Qualcomm Inc.'s investment arm, Qualcomm Ventures, and M Ventures, the venture capital arm of German chemical and pharmaceutical company Merck KGaA. The companies announced the investment on Thursday.
Wiliot was launched in January by the founders of Wilocity Ltd., a fabless semiconductor company that developed wireless chipsets for mobile computing and was acquired by Qualcomm in 2014. In the month of its launch, Wiliot announced it completed a $14 million Series A funding round with participation from Israel-based venture capital firms Grove Ventures Capital (GP) Ltd. and 83North Venture Capital, and Palo Alto and San Francisco, California-based Norwest Venture Partners.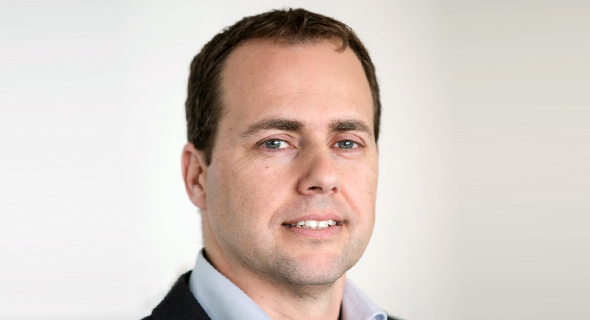 Boaz Peer, director of Qualcomm Ventures Israel
The company is developing a Bluetooth-enabled sensor that harvests energy from radio waves and can power Internet of Things technologies, replacing batteries and wired electricity. Wiliot has a proof of concept scheduled for the second half of 2018, with a delivery to market date set for early 2019.
Wiliot operates a research and development center in Caesarea, an affluent coastal Israeli town known as the site of Roman archeological structures, as well as a business development headquarters in San Diego, California.
"This new technology will allow a sensor/radio/processor combination to be embedded in products, packaging, walls and furniture so that these things can be smarter and communicate with other Bluetooth devices, including smartphones," said Tal Tamir, CEO and co-founder of Wiliot. "We will enable everything to be intelligent and every place we go and anything we wear, touch or use will include sensing, connected, passive devices with an unlimited lifetime."
"The range of new applications is endless given the level of miniaturization and lack of power dependency," said Boaz Peer, director of Qualcomm Ventures Israel. "As we look at the IoT space, we see battery-free Bluetooth technology as the next great leap, driving exponential growth for the entire IoT ecosystem, from smartphones and Wi-Fi hubs to battery powered beacons."