Investments in Israeli-linked Startups Growing in Size, Report Says
Investments in Israeli-linked startups averaged $15.4 million in size the third quarter of 2017, according to a new report
101 Investments in Israeli-linked startups averaged $15.4 million in size the third quarter of 2017, representing a 93% hike from the same period last year, according to data from Start-Up Nation Central (SNC), a Tel Aviv-based non-profit organization managing a database of Israeli tech companies.
According to data from Dealroom, a Europe-focused data provider, sizes of funding rounds in Europe increased until 2015, and have since stabilized. This is in contrast to Israel, where rounds sizes have gone up.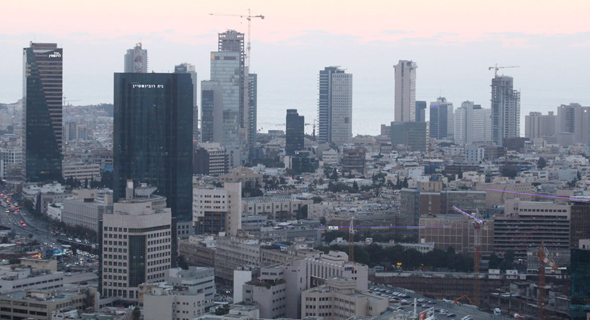 Tel Aviv
Israeli-linked startups raised money in 356 funding rounds in the first three quarters of 2017, a 30% drop from 507 funding rounds reported in the same period of 2016. In the third quarter of 2017, there were 35% fewer investments than the same period in 2016, but the total investment during that period in 2017 was up 28%, SNC reported.
According to SNC, later-stage funding rounds grew in Israel during the last quarter. "Israeli tech investment used to be very focused on early-stage startups. Now there's a good mix of early and later-stage opportunities," said Guy Hilton, SNC's general manager.
Average investment size in seed-stage startups have remained steady at just over $1 million, but the total number of pre-seed and seed investments has been decreasing since 2016, the SNC said in their report.
"It's become harder for pre-seed and seed startups to raise money from VCs, who now prefer more substantial investments in more mature companies," said Ben Yaron, a Venture Capital and Private Equity analyst at SNC.
Earlier this month, Calcalist reported that Israeli-linked tech companies raised $1.44 billion in the third quarter of 2017, up 54% from $933 million in the third of 2016, according to a report by Israel-based market research firm IVC Research Center Ltd. and Israel-based and law firm Zysman Aharoni Gayer & Co. (ZAG/S&W).
The information reported by SNC differs from data published earlier this month by Tel Aviv-based market research company IVC Research Center Ltd. Reporting on 144 deals in the third quarter IVC puts the average investment in an Israeli-linked company at $10 million. IVC further puts the total raised by Israeli-linked companies in the third quarter at $1.44, in contrast to $1.36 billion reported by SNC.
Based on these figures Ben Yaron, an analyst at Start-Up Nation Central, estimated that the data collected by IVC might be more inclusive, also registering smaller investments, not taken into account in SNC's report. The difference can also explain the higher average investment size reported by SNC.