Ramallah Says 'No' to Dubai-Based Ride-Hailing Service
Careem, Uber's Middle Eastern rival, is exiting the Palestinian market
Careem, the Middle Eastern rival of Uber, announced its sudden departure from the Palestinian market yesterday due to "operational disputes" with the Palestinian Authority.

"For the first time in the Arab world, and at the request of the Palestinian authorities, all of Careem's services have been suspended in the city of Ramallah," the Dubai-based company said in a press release Sunday evening.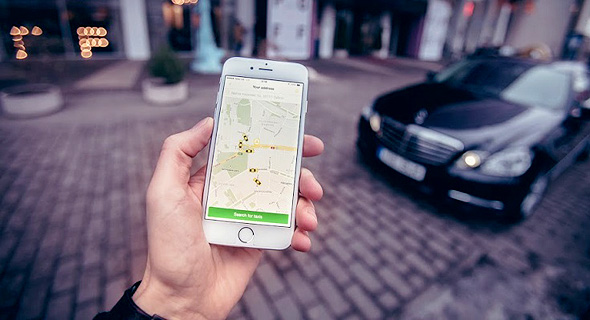 Careem's app
Careem began operating in Ramallah, the commercial center of the Palestinian Authority, in June 2016 with the intention of expanding to further Palestinian cities. The company obtained all necessary permits, except a permit from the Ministry of Transport and Communications, according to news website Alrai Media, which reported Careem's decision to pull out of the market today.
Last month the Palestinian Minister of Transport and Communications, Samih Tabila, declared a ban on Careem's services citing operational issues. The Palestinian Public Prosecutor's Office also issued a decision last month banning the use of the company's application, prompting the Palestinian police to seize license plates and vehicles working with Careem.
According to the report by Alrai Media these government actions may be due to pressure exerted by owners of the traditional taxi services in the city, who claimed that the presence of Careem in the Palestinian market reduced their revenues.
Careem expressed its hope that "the Palestinian authorities will see the effect of the sudden closure of the application on citizens and employees, and on Palestine as a whole in attracting foreign investments."
Launched in 2012, Careem is a leading provider of transportation services through its website and smart mobile applications. The company has over 150,000 drivers working with its service across 11 countries in the Middle East, North Africa, and South Asia.