Exclusive
Baidu to Earmark Assets for a New Venture Fund
The Beijing-based web company plans to launch a second Baidu Ventures fund, said the company's corporate venture arm chief, Daisy Cai
Baidu Ventures, the venture capital arm of Beijing-based web company Baidu, will launch a deep tech fund in 2018. The fund intends to invest in both early stage and mature tech companies said Baidu Ventures' managing partner Daisy Cai in an interview with Calcalist Wednesday.
Baidu invests in other firms either directly or through funds allocated to Baidu Ventures. In 2014 and 2016 the company invested in Uber's Chinese unit before it was acquired by Didi Chuxing. In August, it announced an investment China United Network Communications Group Co., Ltd., as part of a $12 billion investment round.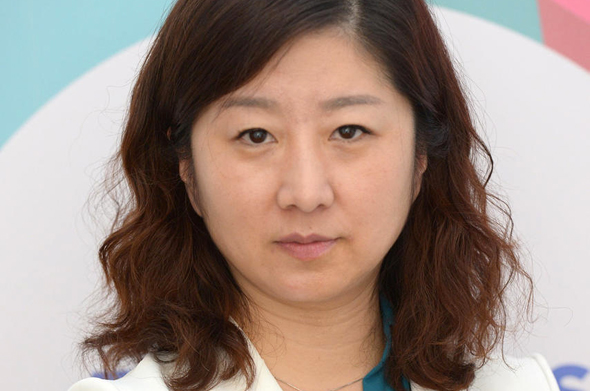 Baidu Ventures' managing partner Daisy Cai
Baidu first announced the establishment of its venture arm in September 2016, with a first phase investment of $200 million. At the time the company said the fund would focus on early-stage companies in the domains of artificial intelligence, augmented reality and virtual reality. The fund announced nine investments in 2017 to date, including investments in startups like Wellington, New Zealand-based virtual reality company 8i and Beijing-based education app startup Knowbox.
Baidu Ventures' second fund will be as large or larger than its first one, and it will focus on investments in China, with additional investments in companies based in Silicon Valley, Israel, and Europe. The company has a venture arm that makes early-stage investments of up to $10 million, and a capital arm for larger investments.
In Israel, Baidu is looking at companies that focus on the domains of artificial intelligence, computer vision, voice identification, cybersecurity, sensors and automotive chips, said Ms. Cai. One domain of particular note is the automotive industry as a whole, with an emphasis on voice-related aspects.
In 2014 the company invested in video broadcast startup Pixellot Ltd. In 2015, invested in Israeli founded, New York-based content marketing platform Taboola. com Ltd. and in Tel Aviv-based interactive music sheet app Tonara Ltd. In July 2017 Baidu participated in the Series C of website personalization company Dynamic Yield Ltd. Baidu also invested in the fourth fund of Israel-based venture capital firm Carmel Ventures, which lately rebranded as Viola Ventures.
Baidu's paradigm shift, from investments in marketing and advertisement-related companies like Dynamic Yield and Taboola to companies more oriented towards deep technology, reflects a greater change seen in China as a whole. If in the past China was considered mainly as a manufacturer and exporter of cheap knockoffs, the government is now looking to establish the country as a leader in innovation and is steering local investments accordingly.
In the past, most tech innovation originated in the U.S., said, Ms. Cai, when asked about China's turnabout. She pointed to the number of published AI-related papers authored in China as a handy reference for the change in the country.
Ms. Cai visited Israel for the 2017 Fuel Choices and Smart Mobility Summit, held in Tel Aviv last week. During the conference three leading auto manufacturers— Hyundai Motor Company, SEAT S.A and Delphi Automotive LLP—announced the establishment of innovation outposts in Israel.
Baidu itself is dedicating significant resources to next-generation cars, since the company considers itself among the companies that help shape them, especially in the domain of data.
Autonomous vehicles won't destroy traditional auto manufactures, Ms. Cai stated, adding that Baidu believes vehicles and replacement parts will continue to sell and generate considerable revenues. But cars will generate colossal amounts of data shortly, and Baidu estimates that these data will generate 50% of the revenues for automakers going forward, she added.