User-Based Marketing Startup Yotpo raises $51 Million
Access Industries led the round for the company, which quadrupled its revenues over the last 18 months
Tel Aviv-headquartered marketing service Yotpo raised $51 million in Series D, the company announced Wednesday, bringing the company's total equity funding to $101 million.
The round was led by Claltech, the tech investment arm of privately-held holding company Access Industries Inc., founded by Soviet-born businessman Leonard Blavatnik. Daniel Shinar, head of Claltech, will join Yotpo's board of directors.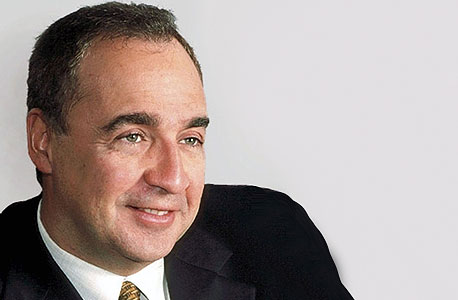 Businessman Leonard Blavatnik

New investor Vertex Ventures participated in the rounds, as did existing investors Bessemer Venture Partners, Marker LLC, Vintage Partners, Blumberg Capital, Rhodium and 2B Angels.

Yotpo developed a marketing service that enables brands to collect, manage and respond to different types of user-generated content, including reviews, photos and questions and answers. The company lists as customers retail company Staples Inc. and sporting goods manufacturer Everlast Worldwide Inc.

Founded in 2011, the company employs 170 people in its offices in its Tel Aviv offices, according to company CEO Tomer Tagrin. The company plans to add around 150 employees over the next 18 months, Mr. Tagrin said. "recruitment is of utmost importance to us," he said.

"This is an industry in constant motion that is thirsting for change," Mr. Tagrin said in an interview with Calcalist. "With Amazon controlling the e-commerce market companies need tools like ours, which enable marketing through user-generated content. At this point, we are focusing on content and images, but we intend to expand into video soon," he said.

"Yotpo quadrupled its revenues in the past 18 months," Mr. Tagrin added. "We now have revenues of tens of millions of dollars, and we are taking steps to become profitable."

Yotpo will use the funding to continue product development, and also to open a second U.S. office in Salt Lake City, according to the company's announcement.