FinTech 2017
AI Will Directly Impact Capital Market Forecasting, Says Fintech Startup CEO
A team of AI specialists working from offices in Tel Aviv's trendy port created an algorithm that learns how to predict short, medium and long term market trends
Capital market forecasting is going to be directly impacted by artificial intelligence technology, said Yaron Golgher, CEO of I Know First Ltd., a Tel Aviv-based AI capital markets forecast service.

Mr. Golgher spoke on Wednesday at a Fintech conference held in Tel Aviv by Calcalist, Israeli Bank Leumi, and accounting firm KPMG.

Founded in 2010, and employing about a dozen people, I Know First is a fintech company offering capital markets forecasting services based on a machine learning algorithm. The company's research and development team consists of Ph.D.s in mathematics and computer science, machine learning experts.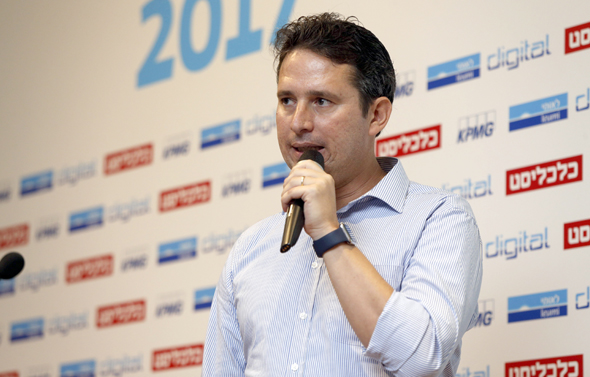 I Know First CEO Yaron Golgher

I Know First's algorithm generates short, medium and long term daily market predictions for stocks, commodities, ETF's, interest rates, currencies, and world indices for large financial institutions, banks, hedge funds and private investors. The company says it is currently tracking and predicting over 3,000 financial assets.

"Everyday our algorithm collects data from traditional as well as 'alternative' databases. Our software adds this data to our database and analyzes it in light of existing data, continuously providing an updated forecast," Mr. Golgher said.

"Our algorithm becomes better with every single forecast, enabling to adjust trading and improve results every time," he added.

Mr. Golgher divulged that his company is currently working with a European bank to develop a personalized algorithmic model for its customers, and that I Know First's algorithm will become available in the Israeli market in the near future.